2013 Aggie Awards
page 19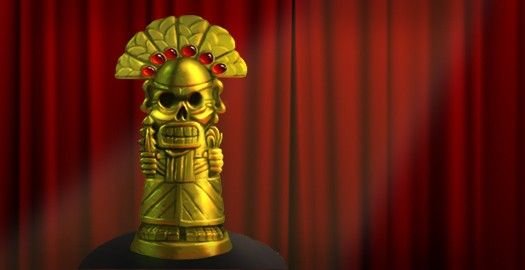 Continued from the previous page...

Final Notes

To be eligible, a game must have been launched through digital distribution, self-published online, or commercially released in either North America or the United Kingdom in the calendar year 2013.
Although their respective first episodes were released in 2013, Broken Age, Broken Sword 5: The Serpent's Curse, The Walking Dead: Season Two and The Wolf Among Us will be carried over to 2014.
The first two episodes of Bot Colony were made available to purchase in 2013 but are still in beta, so the game not yet eligible.

Complete list of eligible games

PC/Mac (includes multi-platform releases)

Adventures of Max Fax
Alone in the Park
Amnesia: A Machine for Pigs
ASA: A Space Adventure
Astroloco: Worst Contact
Brothers: A Tale of Two Sons
The Cave
Cognition: An Erica Reed Thriller – Episodes 2-4
Cold Case Summer
Conspirocracy
Detective Case and Clown Bot: Murder in the Hotel Lisbon
Dominique Pamplemousse in "It's All Over Once the Fat Lady Sings!"
Doorways: Chapter 1 and 2
Dracula 4: The Shadow of the Dragon
Dracula 5: The Blood Legacy
Dream Chamber
The Dream Machine: Chapter 4
Dreamscapes: The Sandman
Eleusis
Face Noir
Fester Mudd: Curse of the Gold – Episode 1: A Fistful of Pocket Lint
Finding Teddy
Gomo
Gone Home
Goodbye Deponia
Helga Deep in Trouble
Hypnosis HD
The Inheritance
The Inner World
The Inquisitor: Book 1 – The Plague
Jack Haunt: Old Haunting Grounds
Jack Keane 2: The Fire Within
Journey of a Roach
Kentucky Route Zero: Acts 1 and 2
Lilly Looking Through
Master Reboot
Memoria
Montague's Mount: Episode One
Murder in Tehran's Alleys 1933
Mysterious Cities of Gold: Secret Paths
Namariel Legends: Iron Lord
Nancy Drew: Ghost of Thornton Hall
Nancy Drew: The Silent Spy
Nancy the Happy Whore and the Perfidious Petrol Station
Necrotic Drift Deluxe
The Night of the Rabbit
Nightmare Adventures: The Turning Thorn
Oknytt
Papers, Please
Quantumnauts: Chapter 2 - Black Hole Happens
The Raven: Legacy of a Master Thief
Reversion: Chapter 2 – The Meeting
Richard & Alice
Secret Files: Sam Peters
Tiny Thief
Violett
The Walking Dead: 400 Days
Console/Handheld (exclusives)

BEYOND: Two Souls (PS3)
Blackbar (iOS)
The Curse of Shadow House (iOS)
DEVICE 6 (iOS)
Jacob Jones and the Bigfoot Mystery: Episode 1 – A Bump in the Night (iOS/Vita)
Layton Brothers: Mystery Room (iOS)
Lost Echo (iOS)
Maniac Manors (iOS)
Phoenix Wright: Dual Destinies (3DS)
Professor Layton and the Azran Legacy (3DS)
rain (PS3)
The Starship Damrey (3DS)
Year Walk (iOS)

---

Contributors to the writing of this article include: Jack Allin, Nathaniel Berens, Scott Bruner, Joe Keeley, Emily Morganti, Pascal Tekaia, Johnny Vineaux, Becky Waxman, Manda Whitney.

The Aggie Award was designed by Bill Tiller.

feature
Other articles you might enjoy