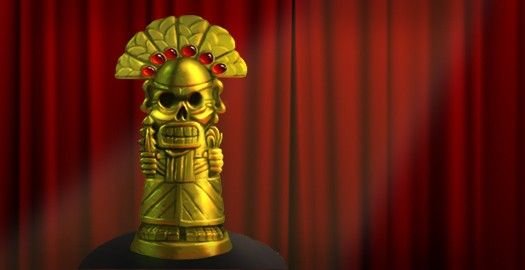 Continued from the previous page...



Best Character:

The Cave (The Cave)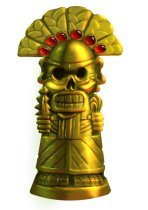 In Ron Gilbert's latest adventure, you choose which of seven intrepid explorers to guide into the bowels of an enigmatic cave, but it's the Cave itself that steals the show. Part omniscient narrator, part jaded observer, part bored tour guide, the Cave is your constant companion on this curious journey, providing running commentary while each spelunker quests to find the thing he or she desires most. It may seem unusual for us to reward an inanimate object as the Best Character of 2013, but this Cave isn't just any cave, and once inside you'll find it's far more animated than you might at first believe.
This game's explorers – and also its players – are drawn to this place not knowing what awaits within. Without its insights, well, The Cave wouldn't be The Cave. As a disembodied voice with no limbs to gesture or face to convey expression, this year's Aggie winner managed to nab the title through dialogue alone. Speaking lines written by Gilbert and Chris Remo and voiced by Stephen Stanton, the Cave pops in and out while we explore its damp caverns and twisty passages, going quiet to let us figure out puzzle solutions and chiming in to let us in on the significance of our actions. The tour may be rigged and the explorers' fates sealed, but that doesn't mean we can't have some fun at their expense, and the Cave's wry rejoinders to the explorers' attempts provide much of the game's humour. But the more cynical observations are what deepen the narrative beyond its surface elements, revealing context and irony that morph The Cave from a light, cartoony story of exploration into a darker morality tale about human nature.
Runners-Up: Sam (Gone Home), Constable Zellner (The Raven: Legacy of a Master Thief), Jodie Holmes (BEYOND: Two Souls), Jerry Hazelnut (The Night of the Rabbit)
---


Readers' Choice:

Constable Anton Zellner (The Raven: Legacy of a Master Thief)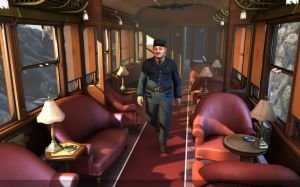 Swiss Constable Anton Zellner is anything but your prototypical adventure game protagonist. He's middle-aged, overweight, and bald, and he's done nothing to distinguish himself in his career. But he's also delightfully amiable, and his playful sense of humour belies a stubborn streak that makes him so determined to succeed in his latest assignment. He's a most unusual choice of heroes, and a breath of fresh air that earned The Raven star the best character honours from our readers.
Runners-Up: Erica Reed (Cogniton: An Erica Reed Thriller), Jodie Holmes (BEYOND: Two Souls, Rufus (Goodbye Deponia), Jerry Hazelnut (The Night of the Rabbit)
---
Next up: Best Gameplay... the envelope, please!

Continued on the next page...

feature
Other articles you might enjoy