The Aggie Awards – The Best Adventure Games of 2020
page 6
Continued from the previous page...


Best Gameplay:

There Is No Game: Wrong Dimension

We're well aware of the irony of a title called There Is No Game winning Best Gameplay, but we promise it's not a prank. Though its narrator might insist otherwise, Draw Me A Pixel's commercial expansion of a short, experimental 2015 game jam entry not only has plenty to contribute in the gameplay department, it also has some of the most inventive and entertaining design choices ever seen in an adventure game, making it a joy to experience from start to finish. As you and your thoroughly inhospitable host become further and further lost inside a computer and its various programs, not only does the game constantly surprise by mimicking a variety of genres (point-and-click, RPG, arcade and more), every new challenge continually encourages you to think outside the box – and sometimes pick up that box, disassemble it and use it to solve a puzzle while you're at it.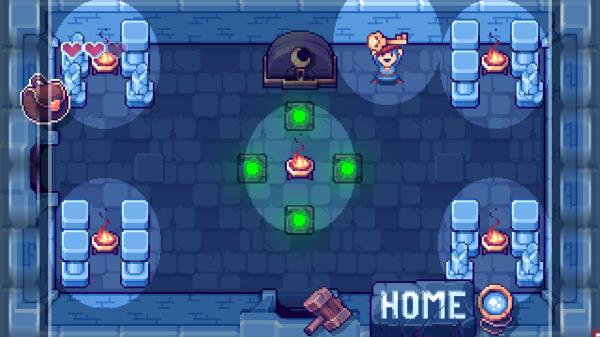 Many adventure games offer up meta references to past classics, of course, but very few playfully skewer entire genres so brilliantly while still staying uniquely true to themselves. Whether you're picking up an alphabetical letter from some on-screen text to use as part of a railway track, or swiping the sword symbol in your health bar to use as an actual weapon, There Is No Game: Wrong Dimension demands that you forget everything you know about how normal games work and let loose with your imagination, with anything and everything visible on-screen potentially being the key to success. The result: an utterly unconventional and often ludicrous journey – just the kind of absurdly fun antidote needed for the bleak reality of 2020.
Runners-Up:
Röki
Relicta
Helheim Hassle
Creaks
 
---



Readers' Choice:

There Is No Game: Wrong Dimension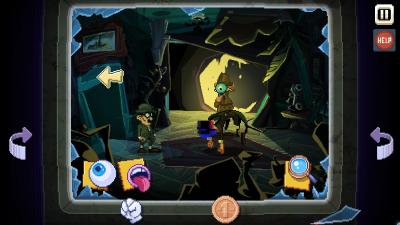 If variety is the spice of life, then There Is No Game: Wrong Dimension is peppery hot, providing a delicious buffet of quests and conundrums, from assaulting an evil-eyed smoky entity named Mr. Glitch, to outthinking a downright clueless Sherlock Holmes, to dueling sword-wielding knights and finding fish in the wallpaper, none of which will be accomplished in the usual ways. Inventive new rules for familiar puzzle and lite action scenarios make the gameplay more challenging, more amusing, and ultimately more rewarding. For scoffing at our assumptions and pushing us far beyond the normal limits while excelling in gloriously bonkers obstructionism, the second Aggie for Best Gameplay drops with a resounding thud upon this unforgettable one-of-a-kind adventure. 
Runners-Up:
Röki
Paradise Killer
Beyond a Steel Sky
Call of the Sea
 
---

Next up: Best Concept... the envelope, please!
Continued on the next page...