The Aggie Awards – The Best Adventure Games of 2020
page 16
Continued from the previous page...


Best Traditional Adventure:

Röki

It only takes a few moments playing Polygon Treehouse's Scandinavian folklore adventure Röki to know you're in for something truly special. Though the game starts off grounded in the real world at the Jakobsen home that the young protagonist Tove shares with her father and younger brother Lars, it isn't long before things take a turn for the fantastical. After their house is ransacked in the middle of the night by a towering, ebony-furred creature, Tove and Lars escape into the foreboding midnight woods, only to be separated in the end and teleported to a whole new world.

Lovely it may be, but this realm is also home to a host of imaginative creatures – some friendly, some less so – straight from the children's stories Tove used to read to her brother each night. Each screen hides new discoveries to be made, each encounter an opportunity to come one step closer to finding Lars in this fairy tale forest. There's a great sense of progression, with puzzles being neither too simple nor too convoluted, challenging without being frustrating, and every major section has its own setting and narrative feel. A clean art style, lovely soundtrack featuring traditional native instrumentation, and charming character vocalizations further underscore the game as an incredibly enjoyable experience. When the credits finally roll after a substantial-feeling ten or so hours, they bring a great sense of closure to a fulfilling journey through this snowy realm of Scandinavian fantasy.

Though it didn't earn an AG staff nod in any one particular area of expertise, it certainly wasn't for lack of quality, as overall Röki is the complete package in every respect. It's a lovely experience from start to finish, and an expertly crafted sojourn that satisfies that sense of childlike curiosity within all of us. It stole our hearts with its endearing charm and earned its rightful place as the winner of our Best Traditional Adventure Aggie.
Runners-Up:
Tell Me Why
Beyond a Steel Sky
VirtuaVerse
Leisure Suit Larry: Wet Dreams Dry Twice
 
---



Readers' Choice:

Röki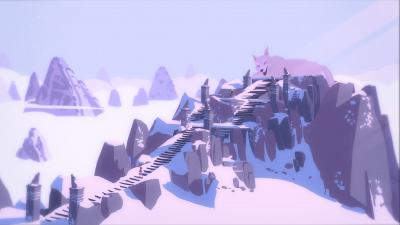 Small independent studios aren't supposed to make games as good as Röki the first time out. Even with prior development experience elsewhere, they're supposed to start small when they strike out on their own, pay their dues, make mistakes and learn from them, and hopefully one day build towards an accomplished opus. But Polygon Treehouse decided to skip the preamble and go straight to "masterpiece." Röki is a lovely adventure in every respect, oozing charm out of every pore. With a delightful protagonist, a genuinely heartfelt story that works on multiple levels, a host of puzzles to solve, and of course its Aggie Award-winning presentation, there's really nothing this game doesn't do well, so readers and staff agree on the Best Traditional Adventure of 2020. Not bad for a game that isn't even point-and-click!
Runners-Up:
Beyond a Steel Sky
Leisure Suit Larry: Wet Dreams Dry Twice
Chicken Police
Call of the Sea
 
---

Next up: The moment of truth… Best Adventure of 2020... the envelope, please!
Continued on the next page...