The Aggie Awards – The Best Adventure Games of 2020
page 5
Continued from the previous page...


Best Character:

Game (There Is No Game: Wrong Dimension)

In a definite first for the Aggies – and possibly for any awards ceremony – we're declaring an entire game to be not only its own best character, but also the best character of the year. The motivating principle behind There Is No Game: Wrong Dimension seems to be to confound conventional wisdom in as many ways as possible, and nowhere is this more apparent than in the developer's decision to grant the very game you're playing a personality all its own, with the full range of hopes, fears, and feelings that come with it.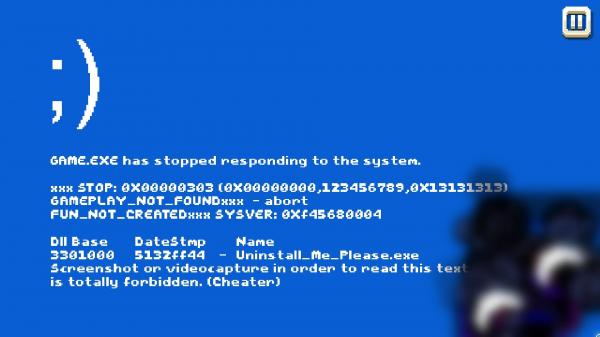 Voiced to gruff, French-(not-Russian)-accented perfection by its creator, Pascal Cammisotto, the narrator known simply as "Game" is insistent that you, as the User, cannot, should not, and absolutely MUST NOT play it. The rule- and reality-breaking lengths you'll go to in order to thwart him send the poor Game into hilarious paroxysms of exasperation and incredulity, and when circumstances require you to join forces, he's not sure whether to be impressed at your ingenuity or horrified at your disregard for the proper order of things. The more time you're forced to spend together, though, the more you'll learn about Game and the tragic history of lost love and unrealized potential that led him to forsake his nature. Like everything else in this (non-)game, as a character this Game is surprising, creatively designed and multidimensional, and no matter how much he might want you to, you won't soon forget him.
Runners-Up:
SCOUT (Murder by Numbers)
Bjørn (Helheim Hassle)
The Shade (The Longing)
Tasi Trianon (Amnesia: Rebirth)
 
---



Readers' Choice:

Game (There Is No Game: Wrong Dimension)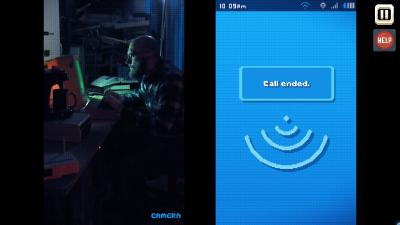 Game wouldn't want either of our awards. He's a manipulator, a fraud, a nasty critic, and a sore loser. He hides his feelings behind an abrasive exterior until they burst out into raucous heckling. Failure after failure has brought him to such a low point that he even chooses not to have a video game named after him. And yet, by the end of There Is No Game: Wrong Dimension, you'll have peeled back enough layers to reveal a sincere apologist, a winsome romantic, and defender of all that is pretty good – well, sort of, anyway. No matter how much he pushes us away, we just can't seem to quit him, and though he'd adamantly reject our acclaim, we're agreed that he's more than worthy of the Aggie for the year's Best Character.
Runners-Up:
Larry (Leisure Suit Larry: Wet Dreams Dry Twice)
Sonny Featherland (Chicken Police)
Tove (Röki)
Lazarus Bundy (The Hand of Glory)
 
---

Next up: Best Gameplay... the envelope, please!
Continued on the next page...