The Aggie Awards - The Best Adventure Games of 2017
page 7
Continued from the previous page...
Best Concept:

Gorogoa

Sometimes an idea comes along that is so brilliant and yet so mind-blowingly simple that in retrospect one wonders why no one ever thought of it before. The indie puzzler Gorogoa is just such an example, but don't mistake its conceptual simplicity for ease, as its unique approach to gameplay is so deeply, elegantly layered that it will pose a serious challenge. It doesn't sound like much on paper: To help a young boy on his quest to find a mythical creature, players must piece together and connect pictures contained within four square panels. That description may seem straightforward, but deciphering just how these images fit together becomes increasingly complex. Not all ingenious concepts actually work, but here it does, as Jason Roberts spent many years honing Gorogoa into a masterwork of innovative game design.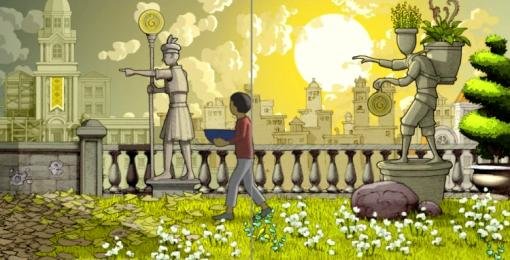 Achieving your goals requires paying attention to even the tiniest of details in the lovely hand-drawn illustrations. At first the images may seem entirely disconnected, but look closer, experiment, and eventually a pattern will emerge. Tiles can be zoomed in – sometimes to entirely different scenes! – as well as rotated, swapped out or overlaid on top of others, occasionally only when timed just so. The mechanics are incredibly basic, but the gameplay possibilities they create are anything but. It takes a while to get used to the notion, but it's a wonderful spin on traditional point-and-click adventures that you'll continue to crave even after the largely-impenetrable story wraps up, making Gorogoa the winner of our Best Concept Aggie in the face of some fierce competition.
Runners-Up:

The Sexy Brutale
Last Day of June
Stories Untold
Lone Echo

---


Readers' Choice:

Gorogoa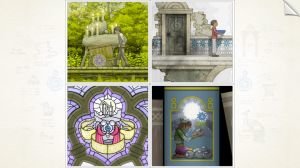 Any other year, either Gorogoa or The Sexy Brutale might have romped over the competition for Best Concept. Arriving at the same time meant something had to give, unfortunately, and in a tightly-contested write-in vote, you joined us in awarding the 2017 Aggie to Jason Roberts's brilliant tile-based puzzler. How can zooming in and out and sliding around four square panels be so utterly addictive? It's all about what's in those panels, and the subtle connections between them, as Roberts has conceived a wonderfully integrated world, then broken it up into pieces and layers in an ingeniously devious way. It's a true one-of-a-kind, and best of all is that its quality matches its cleverness.
Runners-Up:
The Sexy Brutale
Stories Untold
Thimbleweed Park
The Darkside Detective

---
Next up: Best Setting... the envelope, please!

Continued on the next page...

feature
Other articles you might enjoy