The Aggie Awards - The Best Adventure Games of 2017
page 15
Continued from the previous page...
Best Non-Traditional Adventure:

The Sexy Brutale

While the meaning of "non-traditional" can be debatable, there's no question that Tequila Works' and Cavalier Game Studios' The Sexy Brutale perfectly fits the bill. In fact, this odd isometric thriller is so different from the norm that it managed to fly largely under the radar of too many adventure gamers. Those who took the chance, however, were immediately drawn in and captivated by its unique premise, stylish execution, and haunting staying power. Assuming the role of Lafcadio Boone, players attend a masquerade ball at the titular casino mansion. It proves to be a killer party in a very literal sense, and Boone is forced to continually relive the same twelve hour timespan – playing out over the course of twelve real-time minutes – after receiving a mysterious time-controlling mask by the sanguine lady known as the Bloody Girl. The protagonist's task is to rescue the other costumed guests, who, one by one, are all lured to their deaths via devious means, over and over again each time the clock resets.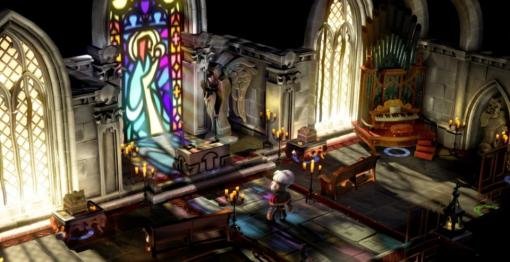 While it may sound repetitive, The Sexy Brutale is fast-paced and can be completed in just a few sittings. The challenge is minimal, but this is to the game's advantage, as there's little standing in the way of constantly discovering a new room or laying bare a new devilish murder plot to foil. Each guest presents a unique narrative puzzle that must be unraveled, first figuring out where, when, and how they meet their end, then working out a way to stop it from happening… and here's the catch: it all has to be accomplished unseen behind the scenes, without directly interacting with anyone. By the end, all threads weave together into a satisfying overarching tale, but the journey itself is the real joy here, accompanied by some truly lovely sprite-based visuals and an amazing jazzpunk soundtrack that's equal parts relaxing and emotionally stirring. No, it's not like any other adventure game you've ever played, but don't let that deter you! In terms of captivating anthology-style storytelling artistry, combined with an engaging gameplay hook, The Sexy Brutale is easily one of the most refreshing, must-play adventures of 2017. And for that, it's the Aggie Award winner for Best Non-Traditional Adventure.
Runners-Up:

Gorogoa
Last Day of June
Lone Echo
Stories Untold

---


Readers' Choice:

The Sexy Brutale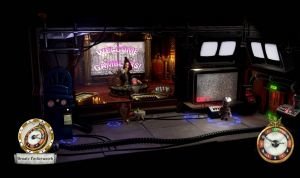 No argument here! The Sexy Brutale may have lost the battles for Best Concept to Gorogoa, but it won the both AG staff and reader wars for Best Non-Traditional Adventure. This unique and undeniably charming murder mystery won us all over with its Clue-like 1920s vibe, slick isometric presentation, jazzy soundtrack, stylish characters, time-looping paranormal plot and user-friendly stealth mechanics. Solving murders is fun, but preventing murders is even more so, and each new rescue unlocks additional abilities and areas to explore, ensuring players keep coming back for "just one more." It's a little alarming just how many readers didn't nominate a single non-traditional adventure this year, so we encourage those who hesitate to take the plunge to give this Aggie winner a try. (And when you love it to death, there are four more recommendations after that!)
Runners-Up:
Gorogoa
Life Is Strange: Before the Storm
Danganronpa V3: Killing Harmony
A Normal Lost Phone

---
Next up: Best Traditional Adventure... the envelope, please!

Continued on the next page...

feature
Other articles you might enjoy