The Aggie Awards - The Best Adventure Games of 2017
page 11
Continued from the previous page...
Best Music:

The Sexy Brutale

The Sexy Brutale is a game where an unbelievably crazy number of things happen over the course of just a single day. Multiple melodramatic murders take place, a ghost dripping blood is the closest thing you have to an ally, and the whole experience is enveloped by a feeling of despair and melancholy. And yet this bizarre, time-looping stealth adventure manages to combine its menace with wild carousing at a masquerade party and the occasional bout of lighthearted silliness. Such a wide array of moods and moments puts an unusually heavy burden on the soundtrack to set the appropriate atmosphere. And boy, does this music deliver!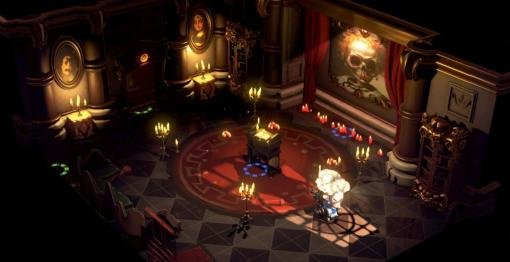 Right off the bat there's an old-timey title theme that's so catchy it's hard not to delay starting the game for at least a few extra bars just to listen a little longer. Playing in the titular casino mansion's bar is a gentle, relaxing piano score that practically invites you to sit down for a drink. A ticking clock keeps the beat for eerie ambience at times, and every murder scene features gripping background accompaniment that builds in tension as the dastardly scene unfolds. From full instrumental jazz pieces to stirring operatic vocal performances, the soundtrack composed by Matt Bonham and Tim Cotterell never lets up on quality. With well over an hour of original music, the OST is one of the very few collections of video game tunes that is worth listening to even on its own (and not surprisingly, is available for purchase as a DLC extra), nudging The Sexy Brutale to the top of an excellent group of competitors for this year's Best Music Aggie Award.
Runners-Up:

Thimbleweed Park
The Journey Down: Chapter Three
Bear With Me
Rakuen
 
---


Readers' Choice:

The Journey Down: Chapter Three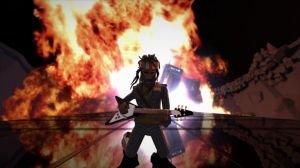 SkyGoblin's The Journey Down is no stranger to the Best Music podium, having earned AG staff honours for its second installment back in 2014. Sadly, the series' original composer Simon D'souza is no longer with us, but the quality of the music under Jamie Salisbury is every bit as good. The score is remarkably diverse, including whimsical strings and a muted trumpet straight from a backwater speakeasy; creepy horns with slinking, reptilian percussion; luscious flutes backed by marimba-like rhythms; a jazzy tune with a snappy beat that's almost impossible not to dance to; and monumental orchestrations that would fit right into an Indiana Jones movie. For sending this lovely point-and-click trilogy out on a high note (pun fully intended), the finale earns our readers' highest musical acclaim this year.
Runners-Up:
Thimbleweed Park
Life Is Strange: Before the Storm
The Sexy Brutale
Danganronpa V3: Killing Harmony
 
---
Next up: Best Acting (Voice or Live Action)... the envelope, please!
Continued on the next page...