The Aggie Awards - The Best Adventure Games of 2017
page 2
Continued from the previous page...
Best Story:

Last Day of June

Like that proverbial tree falling in an empty forest, this year's Best Story award winner sets up a curious paradox: can a wordless adventure game tell a compelling story? Ovosonico's Last Day of June, a tender, heart-wrenching game about love and loss, proves that the answer is a resounding yes. Even with no spoken words and only a handful of written prompts, the game's expressive character acting, rich music, clever structure, and nuanced imagery communicates a poignant and powerful message: even if fate can't be changed and the dead can't be spared, love lives on in the people left behind.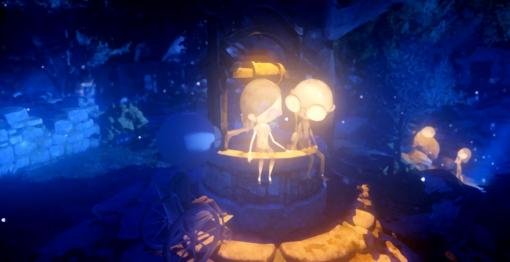 Loosely spun off from the music video for Steven Wilson's Drive Home, Last Day of June follows a wheelchair-bound widower grieving the loss of his wife through his attempts to manipulate time and change the series of events leading up to her fatal car crash. Though sometimes tedious from a gameplay perspective, the repetitive time-loop premise perfectly complements the simultaneously hopeful and hopeless act of trying to cheat death, with each successful (but also failed) attempt to alter destiny raising the narrative stakes. An instrumental soundtrack adapted from Wilson's progressive rock music and the oddball characters' haunting gibberish vocalizations become critical to the emotional arc as the story runs its flexible yet ultimately unbreakable course. For a game about dying, Last Day of June has a lot to say about life. It does so wordlessly, emotionally, and beautifully, making it a surprising but eminently worthy choice for this year's Best Story Aggie.
Runners-Up:

The Infectious Madness of Doctor Dekker
Thimbleweed Park
Detention
Blackwood Crossing

---


Readers' Choice:

Thimbleweed Park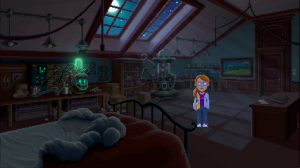 Nothing is what it seems in Thimbleweed Park. A man lies murdered under a bridge. A pair of detectives arrive separately to investigate, but neither seems to have been assigned to the case. A once-thriving town is now littered with boarded-up storefronts. The mayor and coroner seem eerily alike, yet oblivious to their similarities. A former circus clown has been cursed by a voodoo woman, and the brother of the recently-deceased pillow factory owner is a ghost. Just what is going on in this quirky little place? The mystery of Thimbleweed Park would do The X-Files or maybe even Twin Peaks proud, slowly doling out tantalizing new pieces of a narrative puzzle that doesn't fully come together until a dramatically shocking end. To say more would be a spoiler, but then, we don't need to tell you, since you voted this story as the best in its class for 2017.
Runners-Up:
The Journey Down: Chapter Three
Life Is Strange: Before the Storm
A Normal Lost Phone
Danganronpa V3: Killing Harmony

---
Next up: Best Writing – Comedy... the envelope, please!

Continued on the next page...

feature
Other articles you might enjoy