Article updated Friday, February 20th. Already read about Day One and Day Two? Skip straight ahead to the final day's presentation!

 
---
Almost a decade ago, two brave explorers ventured out into the gaming wilds in pursuit of an ancient artifact of incredible beauty and unspeakable power. Its legends far surpassed the likes of mere Atlantis, but its secrets were told only in whispers, and none that sought it ever lived to tell the tale. Still, fortune seekers knew that its discovery would dwarf the glory of the greatest of ancient Egyptian finds or the wealth of the largest of Templar hoards.
Finally, when all others had failed, these Adventure Gamers set out… and they alone returned with the fabled treasure in hand. That triumphant moment was forever captured in the logo of our website: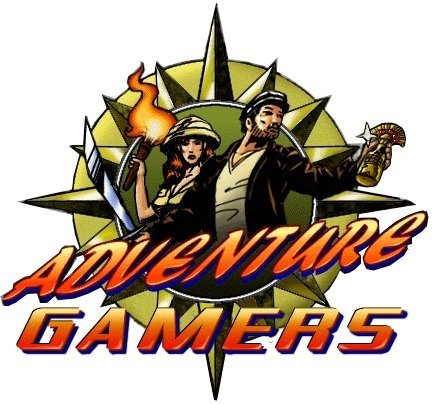 To mere mortal eyes, it is only a small idol, a simple golden statuette. Beneath its shiny surface, however, lurks a mystical force that is not to be trifled with. Described by its creator in historical lore as the "god of warning", the sword in one hand and sheaf of wheat in the other is a cry for vigilance against both war and famine; its skull a testament of the failure to comply: death. (And quite possibly, a life of civil servitude after death.)
As its modern day keepers, this is a challenge Adventure Gamers has taken very seriously in the years that followed. This is no mere trinket for display, no ticket to easy fame, but a divine calling to protect the genre from competition and neglect.
Since that glorious first day of discovery, never has the public seen the golden prize again, and never close up. It's been for your protection as much as ours. Until we were sure we understood its demands, never would we dare to unleash its dangers on unsuspecting fans. Even now, we can't risk showing the real figure, but at long last, faithful followers, we now proudly present the first detailed visual representation of "The Aggie".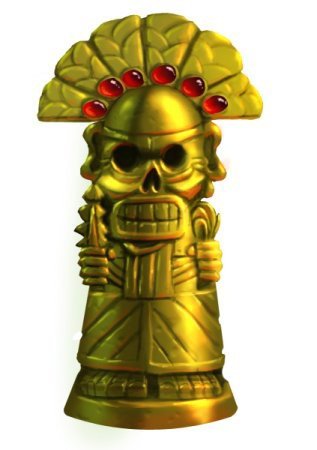 Don't look for too long… be wary! Even its mere depiction is not solely for admiring, but comes with a charge. And so in keeping with the ever-present need for vigilance, we are pleased to bestow this golden reproduction to only the best and brightest games in the genre from 2008 in Adventure Gamers' first-ever awards presentation.
Read along, then, to discover the inaugural winners of the coveted "Aggie Awards"!
Continued on the next page...