A full overview of all adventure games released in the Strong Bad Series. These can be episodes, remakes/remasters or sequels, created by either one or several companies. As long as the IP is used, we'd quantify this as part of a 'series'.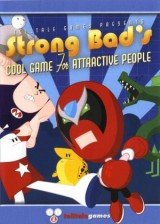 Mac, PC, PlayStation 3, Wii
A new five-part episodic adventure series kicks off with Homestar Ruiner. The episode begins with a typical day in the House of Strong, with our hero answering emails, dominating in video games, and setting out to pummel his enemies. Then Strong Bad's scheme to win the tri-annual Race to the End of...
» Full game details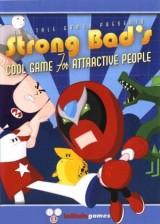 Mac, PC, PlayStation 3, Wii
When Strong Bad fails to obey the King of Town's totally unfair email tax, he's placed under house arrest. Once freed from his wrongful imprisonment, Strong Bad goes on a mission to unite the local warring factions under the Strong Badian flag. Is Free Country USA ready for such an awesome ruler?
» Full game details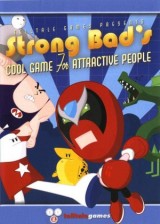 Mac, PC, PlayStation 3, Wii
Rock and roll! Hurting for cash, Strong Bad sets out to dominate the Battle Royale of the Bands. Can he rule the stage and win the big prize? Or will he be drowned out by the competition? Find out in this high-voltage episode -- with special guest stars, rock gods LIMOZEEN!
» Full game details
Mac, PC, PlayStation 3, Wii
Dangeresque 3: The Criminal Projective is the final installment in a series of low-budget action flicks starring, written by, and directed by Strong Bad himself. In this game-about-a-movie, what starts as a simple job to recover a long-lost formula morphs into a high-stakes race to save the world fr...
» Full game details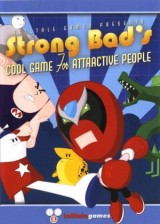 Mac, PC, PlayStation 3, Wii
Trogdor must be stopped! The beefy-armed dragon of legend has broken free from his arcade cabinet and is burninating the land. With classic 8-bit games leaking into the real world and Strong Badia a fiery mess, only Strong Bad can take back the night and conquer this scorching menace once and for al...
» Full game details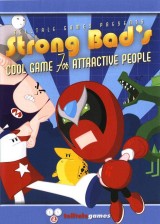 Charming. Suave. Muscular. Awesome. These are just a few of the words that Strong Bad would use to describe himself. In a world gone mad, only one man can be trusted to save the day... for himself. A man with a mask. And boxing gloves. And an attitude. A man called Strong Bad... All five episodes ar...
» Full game details