A full overview of all adventure games released in the Casebook Series. These can be episodes, remakes/remasters or sequels, created by either one or several companies. As long as the IP is used, we'd quantify this as part of a 'series'.


Developed by Areo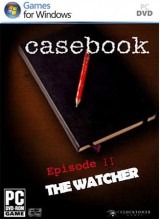 You've been called to the Skylark Apartments - a routine investigation of a young man's death. But things are never what they seem in this oddville. Search creepy apartments, hear what the locals have to say, and solve the case. Did he jump, or was he pushed? Welcome to the weird world of the Skylar...
» Full game details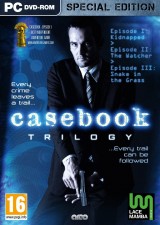 Released on disc for the first time in an enhanced three-game bundle, this cinematic mystery series puts players in the shoes of a rookie forensic investigator. Together with your partner, Detective James Burton, you must unravel three challenging cases involving kidnapping, suicide, and murder.
» Full game details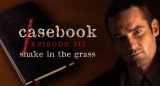 Welcome to Garden, a small town with a big problem. There's been a murder at the local chapel, and Burton's certain he knows who's responsible, even if the suspect claims to have reformed. Surely Burton's old enemy is covering up, but a little investigation points to someone ...
» Full game details
Casebook is a new episodic forensic investigation series, allowing players to follow criminals, trace the evidence to its source using forensic techniques, and watch the cinematic story unfold as Detective James Burton follows up on your findings and interviews your suspects. In the first case, the...
» Full game details