Continued from the previous page...



Best Character:

Clementine and Lee, The Walking Dead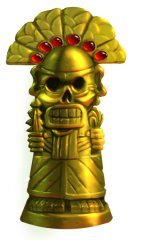 For the second year in row, we simply couldn't bring ourselves to pick a single best character of the year. It's not a matter of indecisiveness, but the fact that this year's co-winners are inextricably linked. You simply can't imagine one without the other. In fact, The Walking Dead is chock full of unique and memorable characters, but the two who will remain forever etched in our minds are Lee Everett and Clementine: the convicted felon and the young girl he befriends throughout the course of the game. Both are complex and engaging on their own, but what really cemented them as our favourites and became the driving force of the game is the deep bond that forms between them. Their unlikely guardian-child relationship is the one touching constant in a story full of conflict and insanity. We see Clem look up to Lee and grow attached to him in the wake of her parents' disappearance, and we witness Lee's softer side as he gets to know Clem and teaches her to survive. The two of them grow both individually and as a team, making it easy to root for them right up until the dramatic ending.

Lee Everett's turbulent past may haunt him from time to time, but he never lets it define him. His strength and wisdom make him a worthy protagonist and natural leader for other characters to look up to, though not without some resentful hostility. But while certainly one of the more rational characters in this small, fractious group of zombie apocalypse survivors, Lee is far from perfect and is pushed to his emotional limit on more than one occasion. Then there's young Clementine. One of the hardest characters to write in any medium is a child, but Telltale managed to portray Clem perfectly. She's innocent, but not naive. She's naturally frightened of the horror all around her, but tries to be brave and acts more mature than most of the adult characters. She's resourceful and intelligent, but she's also clearly just a kid who is still dependent on adults for both love and safety. You can't help but feel protective of her, as does Lee, as she is forced to grow up all too fast. Together, the two form a whole that's greater than the sum of its parts: Lee just isn't Lee without Clementine, and Clem wouldn't have lasted long without Lee, so it's only fitting that they share this year's Best Character(s) Aggie.
Runners-Up: Tree creatures (Botanicula), Sherlock Holmes and Professor Moriary (The Testament of Sherlock Holmes), Bwana (The Journey Down: Chapter One), Mobot (J.U.L.I.A.)

---


Readers' Choice:

Clementine, The Walking Dead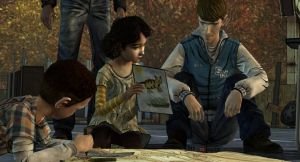 See what we mean? It was impossible not to fall in love with eight-year-old Clementine, separated from her parents and forced to face the end of the world with a group of disparate strangers. And just like us, you were equally impressed with her friend and protector, Lee Everett, who fell short of Clem by one – count it, ONE – vote. (Apparently someone out there hasn't played the final episode yet!) But they're a powerful duo, and clearly left a deep impression on all of us.
Runners-Up: Lee Everett (The Walking Dead), Erica Reed (Cognition), Rufus (Deponia series), Crispin (Primordia)

---
Next up: Best Gameplay... the envelope, please!

Continued on the next page...

feature
Other articles you might enjoy