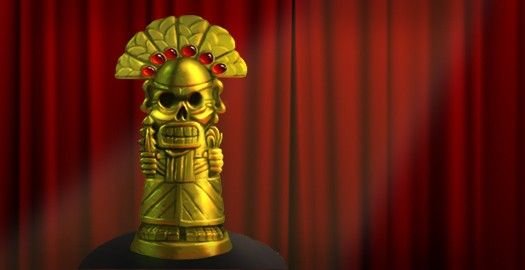 Continued from the previous page...



Best Concept:

Papo & Yo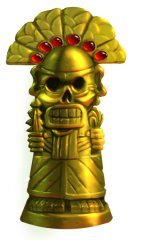 This was a year of exciting new ideas for adventures, and the competition for Best Concept was fierce. Our most vaguely-defined award is intended to recognize any innovative ideas that are new, audacious, or just plain interesting. While there were certainly better games released in 2012 than Minority's Papo & Yo, nothing struck our fancy quite like this game's utterly unique relationship between narrative and gameplay. Its tale about child abuse and alcoholism tackles issues rarely touched upon in gaming, but lead designer Vander Caballero set out to construct a game that stood as an allegory for the suffering he endured as a child at the hands of his alcoholic father. The result isn't merely a platforming adventure with occasional bits of dialogue about addiction, but an experience that constantly reinforces the themes of its story through the gameplay itself.
The protagonist, Quico, escapes the horror of his real childhood by fleeing into a fantasy world modeled after the Brazilian favela where he lives. There he meets Monster, an amicable, narcoleptic creature who follows Quico and helps to solve the environmental puzzles they encounter. Quico, and in turn the player, come to find Monster both endearing and necessary – that is, until he gets his hands on frogs. When Monster eats a frog, he transforms into a flaming, nightmarish beast who rampages blindly, viciously attacking anything he gets his hands on… including Quico. This love-hate relationship is the core of a bravely personal exploration of the confusing, painful experience of growing up in an abusive household. Papo & Yo may have its faults, but a lack of thematic ambition is not one of them. For that reason, Caballero and his team earn the Aggie honour for bringing us one of the most unique and affecting game narratives in some time.
Runners-Up: Resonance, BlindSide, Reperfection: Volume 1, Miasmata

---


Readers' Choice:

The Walking Dead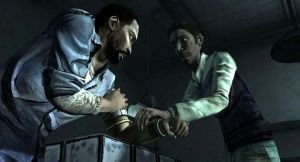 Since not everyone specified their concept of choice, it's possible that there are some Quick Time Event fanatics out there, but we'll go out on a limb (though limbs are pretty vulnerable where this game is concerned) and guess that it's the tremendous player choice afforded by The Walking Dead that won most of you over. Sure, your decisions may not have mattered much in the long run, but they mattered at the time, because they were challenging choices of conscience to grapple with and ultimately make your own, consequences be damned.
Runners-Up: Botanicula, Cognition: An Erica Reed Thriller - Episode One: The Hangman, Miasmata, Journey

---
Next up: Best Setting... the envelope, please!

Continued on the next page...

feature
Other articles you might enjoy