2012 Aggie Awards
page 15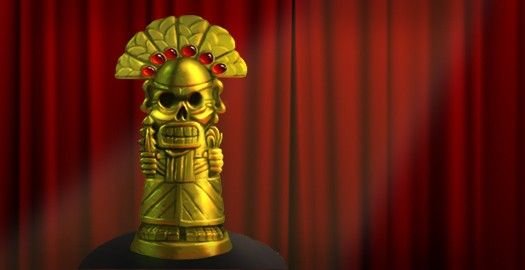 Continued from the previous page...



Best Independent Adventure:

Resonance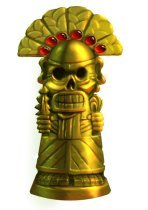 Adventure Gamers uses this category to honour not just the ever-increasing quality of games produced by small teams of designers, but also to recognize the spirit of the indie community. Vince Twelve, lead designer of the xii games team, certainly demonstrated the persistence of that spirit over the course of five years (and one early Kickstarter campaign). Finally, with the late help of Dave Gilbert's Wadjet Eye Games, Resonance saw the light of day in 2012 – and blew us all away. It's a remarkable game, a brilliant and clever science fiction tale with memorable heroes, a brilliant and innovative new mechanic in the form of short-term and long-term memories, and a new standard for adventures that require control of multiple characters. The puzzles are balanced and uniformly excellent, and the graphical and audio presentation is top-notch.
Independent developers are often satisfied with simply paying homage and reverence to the style of games that they grew up with, and while Resonance does use a retro aesthetic that resembles the early- to mid-'90s point-and-click classics, it is a game that boldly shows how indies can innovate and redefine basic adventure mechanics in new and intriguing ways. It's also a prime example of how even modest productions have immense power to emotionally resonate, telling a complex and clever story just as well as the highest-budget commercial game. Technically speaking, Resonance may not be completely "independent", but for most of its development time it was, and though it had to fend off an extremely competitive field this year, it's a thoroughly deserving winner of our Best Independent Adventure award.
Runners-Up: Botanicula, The Cat Lady, Cognition: An Erica Reed Thriller – Episode One: The Hangman, The Journey Down: Chapter One

---


Readers' Choice:

Resonance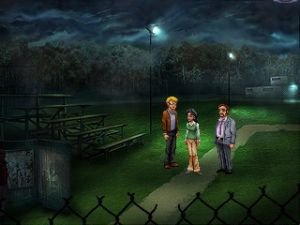 This Aggie isn't a "good FOR an indie" selection, but a "good BECAUSE it's an indie" award. With no one looking over their shoulders (or giving them any money), developers are free to make stylistic choices that best suit their vision, experiment with puzzles, controls, and even stories that publishers wouldn't dare touch. In 2012, this resulted in a bumper crop of diverse adventures, capped by Resonance's clever mix of retro aesthetic, multi-protagonist sci-fi storyline, and innovative new gameplay mechanics.
Runners-Up: Cognition: An Erica Reed Thriller - Episode One: The Hangman, Botanicula, The Cat Lady, Primordia

---
Next up: Best Console/Handheld Adventure... the envelope, please!

Continued on the next page...

feature
Other articles you might enjoy