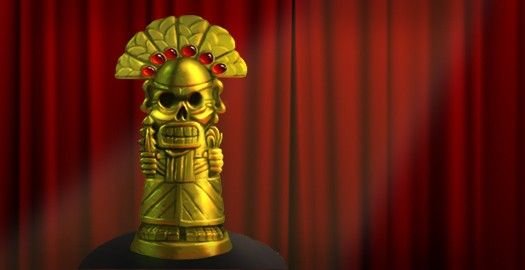 Continued from the previous page...




Best Gameplay:

Resonance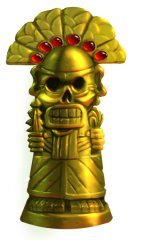 At a glance, Resonance looks like countless games you've seen before, what with its low-res art style and point-and-click controls. But you only need to spend a few minutes with this indie gem from Vince Twelve to realize that even though it includes all of the typical hallmarks of adventure gameplay – storytelling, character interaction, puzzle-solving, exploration, and use of inventory – it doesn't play quite like any other game. For much of the time, you're able to switch between four main characters, deciding who will work together and when, providing an unusual amount of freedom for a relatively linear storyline. Then there's the role that memories, both short-term and long-term, play in the puzzles. In Resonance, you can collect memories just like you'd collect inventory items, and then use these to elicit new observations from your playable character, to move forward in a puzzle, or as prompts in conversations with others. As opposed to the virtual bulging pockets of most inventory-heavy adventures, these memory systems provide a vast and believable combination of interactive possibilities.
And of course there are the puzzles themselves, well designed and relevant to the story, with solutions appropriate to the protagonists' personalities and motivations. With a map of Aventine City at your fingertips and control over four people who take different approaches to problem-solving, Resonance offers up one clever puzzle after another with steps that can often be tackled in the order you choose and, in several cases, with alternate solutions. This flexibility gives an incentive to replay, as do the multiple endings – and that's a good thing, since some late story revelations will give you an entirely new perspective on the earlier parts the second time through. It's very much a traditional point-and-clicker, but rather than resting comfortably on genre traditions, Resonance puts a new spin on the mechanics we're used to, making it a shoo-in for this year's Aggie for Best Gameplay.
Runners-Up: Botanicula, The Testament of Sherlock Holmes, Professor Layton and the Miracle Mask, J.U.L.I.A.

---


Readers' Choice:

Resonance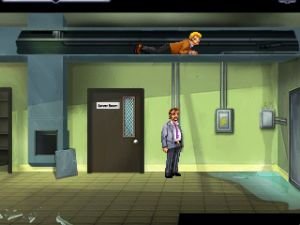 Whew! If The Walking Dead won this one, there might have been rioting in the adventure community streets. But Vince Twelve's innovative take on classic adventure staples won our readers over as well. Resonance's unique memory inventory increased player interaction significantly, and with four playable protagonists often needed in tandem to solve clever cooperative puzzles, there was no shortage of compelling gameplay to support its similarly riveting story.
Runners-Up: Cognition: An Erica Reed Thriller - Episode One: The Hangman, The Testament of Sherlock Holmes, Botanicula, Deponia (series)

---
Next up: Best Concept... the envelope, please!

Continued on the next page...

feature
Other articles you might enjoy