2012 Aggie Awards
page 18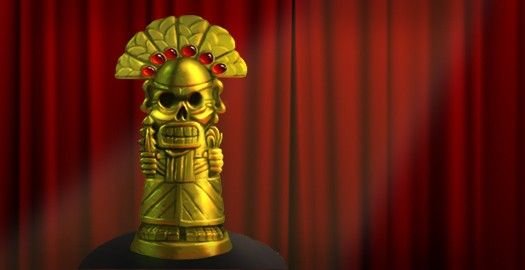 Continued from the previous page...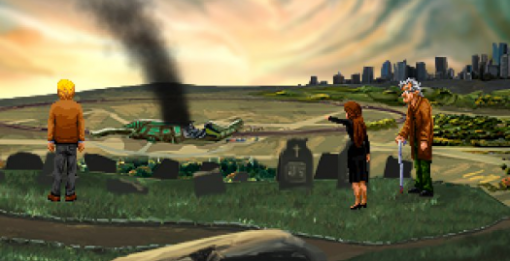 Best Traditional Adventure:

Resonance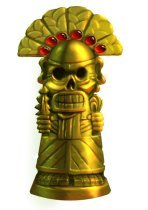 Vince Twelve's Resonance starts with a bang. Or just after one, to be precise, as shaky-cam news coverage reveals that a series of devastating explosions have occurred around the world in a massive and coordinated act of terror. Rewind 60 hours: four ordinary people have just started their days in urban America. They don't yet know what we know, that worldwide catastrophe is imminent. Guiding them toward this realization and uniting them in a race against time to put a stop to it is your pursuit, and once the clock starts ticking you'll be committed to riding this exciting sci-fi story through to one of its available ends. With its nostalgic pixel art aesthetic and classic point-and-click interface, Resonance could easily be mistaken for a wonderful relic from the likes of Sierra or LucasArts.
But within its entirely traditional framework, this indie adventure offers up both gameplay and storytelling that are anything but familiar. From the ability to switch between four playable characters and make use of their unique skillsets to solve puzzles, to the Long Term and Short Term Memory systems that turn intangible thoughts and observations into useable inventory items, Resonance is as innovative as it is old school. And with its ensemble cast and flashback-driven structure, its narrative is equally creative: each protagonist has their own take on the events, motivations for getting involved, and carefully-guarded secrets that drive the story's twists and turns. This all adds up to an entertaining, edge-of-your-seat adventure that outshines the rest of 2012's traditional releases and rivals the best of the "golden age" classics. The game may look two decades old, but everything about Resonance feels exciting and new, and that's precisely why we've named it our Best Traditional Adventure of 2012.
Runners-Up: The Testament of Sherlock Holmes, Deponia (series), Primordia, The Journey Down: Chapter One

---


Readers' Choice:

Resonance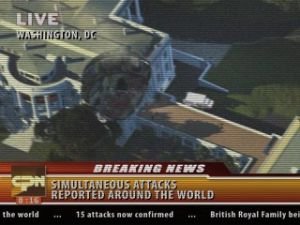 As the saying goes, good things come to those who wait, and that axiom proved itself once again with Resonance. Often a protracted development schedule is a sign of problems, but the five years Vince Twelve spent making his first commercial adventure was time well spent. From the portentous cataclysmic opening moments to the dramatic multiple endings, everything about its story, gameplay, and production values are first-rate, propelling it to the front of a very impressive traditional adventure game field.
Runners-Up: Deponia (series), Cognition: An Erica Reed Thriller - Episode One: The Hangman, The Testament of Sherlock Holmes, The Dark Eye: Chains of Satinav

---
Next up: The moment you've all been waiting for – Best Adventure of 2012... the envelope, please!

Continued on the next page...

feature
Other articles you might enjoy