2012 Aggie Awards
page 16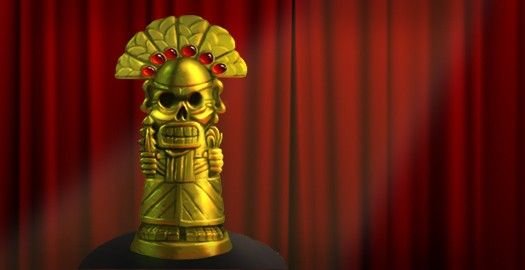 Continued from the previous page...



Best Console/Handheld Adventure (Exclusive):

Journey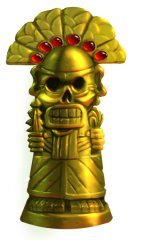 Following up their divisive play-as-meditation games flOw and flower with a highly-stylized game about a robed figure traversing harsh climate seemed an odd choice for developer thatgamecompany, but then again Jenova Chen and associates have never really played by the established rules. In fact, it's hard to qualify Journey as belonging to any one single genre, sharing elements with platforming, puzzlers, and arthouse indies, but ultimately it's closer to an adventure game than anything else. Really, though, it's unlike anything else you have ever played. And it's superb, easily making this PlayStation 3 exclusive our top console award winner of the year.
The first thing that grabs you is the striking visual style, full of muted browns, greens and reds alongside stark whites and impenetrable blacks. Then you hear the beautiful music that punctuates and underlines every movement and environment perfectly. Next to impress is the fluid animation, smooth as glass controls, and an atmosphere that completely sucks you in. In addition to all this, Journey includes a feature that almost melts into the background but is so ingenious you can't help but be in awe: An anonymous co-op mode where other players join your game – not to help you take down aliens or solve puzzles, but to experience the joy of making new discoveries together. Without names or exchanging a word, this shared experience connects two souls in a way no other game ever has. People can endlessly debate whether games are art, or even whether this is really a game, but with an offering such as Journey available, we'd rather spend our time playing them than talking about them.
Runners-Up: Professor Layton and the Miracle Mask, Papo & Yo, The Unfinished Swan, Zero Escape: Virtue's Last Reward

---


Readers' Choice:

Journey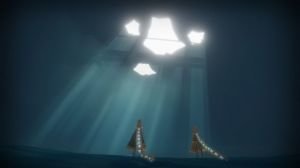 Another title sure to spark plenty of "is it an adventure?" and even "is it a game?" debates, Journey is incredible, and on that we agree. It's a stylishly beautiful, melancholy exploration in which the "journey" is far more important than the destination, and even better when shared with an anonymous multiplayer partner. It's a shame that it's available solely on PS3, but for those with access to Sony's home console and don't mind some gentle platforming elements, it's a must-play experience.
Runners-Up: Zero Escape: Virtue's Last Reward, Professor Layton and the Miracle Mask, The Unfinished Swan, Sherlock Holmes and the Mystery of the Frozen City

---
Next up: Best Non-Traditional Adventure... the envelope, please!

Continued on the next page...

feature
Other articles you might enjoy