2012 Aggie Awards
page 19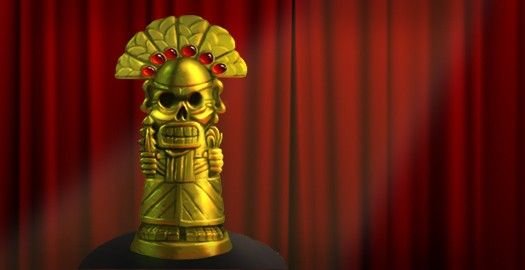 Continued from the previous page...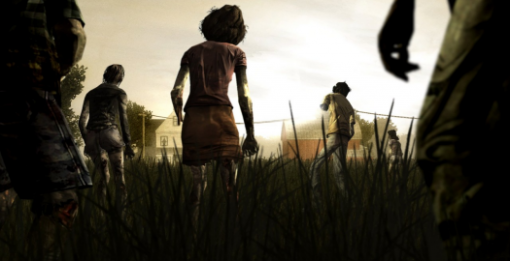 Best Adventure of 2012:

The Walking Dead

After owning the top Aggie podium for the first two years of its existence, Telltale obviously took the subsequent two-year snub to heart, because this year they've returned with a vengeance. At first glance, The Walking Dead seems like an unlikely candidate for success among adventure gamers. Some will argue that it's barely an adventure game at all. We disagree, but it certainly breaks the mold in many ways. There are puzzles, but they're often easy and quickly solved. There are lots of Quick Time Events to introduce tense action sequences, which are rarely a fan favourite. And one of the central figures is a little kid, which have historically been poorly written and performed even worse. All this in one of the most overly saturated thematic genres in the media today. How could it possibly be any good?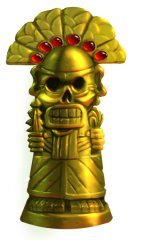 And yet it is good. Very good. The puzzles take a distant back seat to the intense character drama playing out according to your own choices. Your connection to protagonist (and convicted killer) Lee Everett and his increasingly desperate plight is so strong that you'll feel personally responsible for the safety of your... sorry, his fellow group of survivors – an emotional investment that often results in shocking devastation. And that child character? We defy anyone not to fall in love with little Clementine, so vulnerable yet so brave in the face of crises that overwhelm most of the adults around her. Sending Lee through hell to protect her doesn't just feel like a reasonable idea, it feels like the only choice that makes any sense, and you'll be jamming those QTE keys that pop up like your life – or the life of someone near and dear to you – depends on it. Often it does.
Along with the stellar production values we can always count on from Telltale – wisely adapted here to suit the game's graphic novel origins – The Walking Dead is one of those interactive experiences that has the potential to change the way we relate to games. It's not about figuring out puzzle solutions or even killing zombies; it's about figuring out how to cope in a world that threatens to tear the last vestiges of humanity apart, one way or the other. The fact that there's only one ending after all the decisions you've made to reach that point doesn't ultimately matter, because it's all about the road you travel to get there. Your choices force you to continually wrestle with your conscience and accept the consequences, however gut-wrenching they may be. It's one of the most moving experiences in videogame history, and it's sure to stick with you long after you've finished, which makes The Walking Dead an easy Aggie choice for Best Adventure of 2012.
Runners-Up: Resonance, Botanicula, Journey, The Testament of Sherlock Holmes

---


Readers' Choice:

The Walking Dead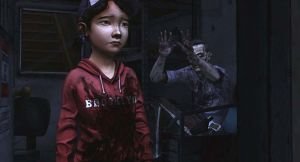 Drum roll, please... Okay, you probably guessed that the winner of a staggering eight previous categories (out of the eleven it was actually eligible for) would walk away with top honours overall. And why not? The Walking Dead doesn't do everything well, but what it does do well it does absolutely brilliantly. It thrust us mercilessly into a zombie outbreak and then relentlessly dogged our every move with emotionally exhausting ordeals. It made us choose the lesser of many evils in big ways and small, none of them leading to happily-ever-afters. It's utterly unforgettable, so it comes as no surprise that our readers joined us in selecting it as game of the year.
Runners-Up: Resonance, Deponia (series), Cognition: An Erica Reed Thriller - Episode One: The Hangman, The Testament of Sherlock Holmes

---
That concludes the 2012 Aggie Awards! Still to come, a few final notes and a complete eligible game list, the answer to the ultimate question of life, the universe, and everything (kidding – just making sure you were still paying attention), and other assorted fine print. Think we got our choices right or wrong? Agree or disagree with your fellow gamers? Feedback is always welcome in the comments below! Thanks for reading and voting, and we'll see you all again twelve months from now to discuss what's shaping up to be one humdinger of a year.

Continued on the next page...

feature
Other articles you might enjoy