The Aggie Awards - The Best Adventure Games of 2016
page 3
Continued from the previous page...


Best Writing – Comedy:

King's Quest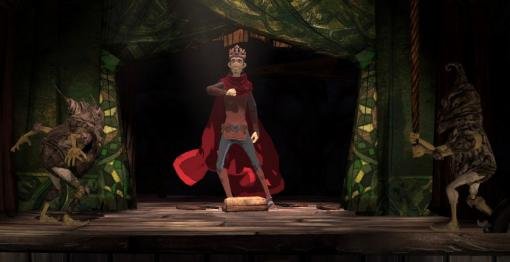 When you think back to the great comedy adventure games of yore, King's Quest probably doesn't spring to mind. Sierra's flagship series always had more of a gently amusing tone, its family-friendly, fairy tale-inspired content welcoming situational humor but rarely inviting one-liners. So it's interesting that the King's Quest reboot has secured our Aggie for Best Comedy Writing, yet at the same time has managed to stay very true to its source material. Due to limitations of the era, the original King Graham was something of a strong, silent archetype. Earlier iterations of Daventry were straightforward, with plenty of ridiculous elements but lacking any self-referential commentary to elevate the oddities from amusing to funny. The new game embraces Graham's dorkiness (let's be honest, King's Quest has always been pretty dorky) and Daventry's absurdity with a giddy confidence that sets the tone. The writers are practically tapping the player on the shoulder to gush, "We made a new King's Quest game! I know! After all these years, can you believe it?!"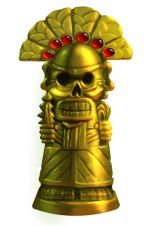 Throughout the five-part series, frequent situational comedy and clever wordplay bring the kingdom to life with more energy and flavour than Sierra ever managed. That's partly due to technological advances, of course, but we all know that in an adventure game, high polygon counts and frame rates are pointless without a good script behind them. From the narcissistic Whisper to the galloping knights Larry and Kyle; from puzzle-minded Vee to sweet, goofy Neese; from the scrawny villain Manny to the adventure-loving Graham himself, the game is full of distinctive characters whose personalities come to life through the lines they've been given. These characters, in turn, make up a world richer and more boisterous than we knew Daventry could be. When a series has this much history, there will always be a question of whether it's worth reviving or should be left alone. By reimagining King's Quest as a comedy, The Odd Gentlemen have shown that it is possible to breathe new life into an old franchise. Kudos to their writers, and thanks for the laughs.
Runners-Up:

Nelly Cootalot: The Fowl Fleet
Maize
Her Majesty's SPIFFING
Deponia Doomsday
 
---


Readers' Choice:

Nelly Cootalot: The Fowl Fleet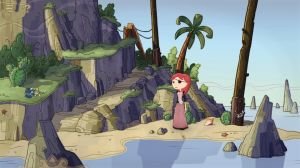 It probably wouldn't surprise you to know that Alasdair Beckett-King is a stand-up comedian. It's definitely no secret that he's every bit as funny as a sit-down developer, with his swashbuckling pirate adventure Nelly Cootalot: The Fowl Fleet taking first place for top comic adventure writing. Led by its plucky eponymous heroine, who banters with Vikings, teases down-on-their-luck toffs, outwits and out-gabs a snooty bureaucrat and can snark with the very best, this tale of birds and brothers provides a constant barrage of groan-inducing puns (the best kind!), witty repartee, endearingly offbeat characters and wacky situations. It's all so very British, sure to elicit snickers, snorts, and even the occasional guffaw while keeping a silly grin on any player's face throughout. Well done, Alasdair. Stand up and tell a joke take a bow!
Runners-Up:
Deponia Doomsday
King's Quest
Kathy Rain
Her Majesty's SPIFFING
 
---
Next up: Best Writing – Drama... the envelope, please!
Continued on the next page...