The Aggie Awards - The Best Adventure Games of 2016
Article updated Friday, February 24th. Already read about Day One and Day Two? Skip straight ahead to the final day's presentation!
 
---
Awards season is coming to a end, but as usual, the best has been saved for second-last. (Oscars? Pffft!) Yes, before we finally close the curtain on 2016, it's time once again for the Aggie Awards! Now in its 9th season (where did the time go?), the Aggies give us a chance to celebrate the best the adventure genre has to offer.
Though it may not be remembered fondly for many reasons, last year was certainly notable for one significant achievement: an utterly unprecedented bonanza of great new adventures! With tools for game creation improving markedly, and digital distribution breaking down the door for independent development, we saw a flood of new releases unlike any year before.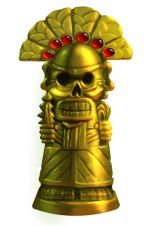 That's good news all around (and shows no sign of slowing down!), but it sure made it hard to single out just a chosen few. It was challenging enough reaching a final five, but picking one winner per category was downright agonizing. But hey, we're not telling you anything you didn't already know, as you voted too! (Or at least, many of you did in our reader poll.)
While not every game could win, there are no losers here. And not in the "participation ribbons for all" sense either. Every runner-up, and a few that just barely missed the original cut, were nearly as deserving, and may well have won in other years. And so we congratulate ALL the developers who worked tirelessly to bring us such wonderful adventure experiences throughout the year.
As a reminder, no unfinished episodic serial adventures were eligible for nomination, along with remakes, ports, or games with no puzzles or too much action. This is "Adventure Gamers" after all.
And now, with the preamble out of the way, on with the show!! The awards presentation will run daily from Wednesday through Friday, so stay tuned to see who will take home the hardware!
---

Table of Contents

Day One
Page 1: You are here
Page 2: Best Story
Page 3: Best Writing – Comedy
Page 4: Best Writing – Drama
Page 5: Best Character
Page 6: Best Gameplay
Page 7: Best Concept

Day Two
Page 8: Best Setting
Page 9: Best Graphic Design
Page 10: Best Animation
Page 11: Best Music
Page 12: Best Acting
Page 13: Best Sound Effects
Day Three
Page 14: The Silver Aggies
Page 15: Best Non-Traditional Adventure
Page 16: Best Traditional Adventure
Page 17: Best Adventure of 2016
Page 18: Final Notes
 
---
First up: Best Story... the envelope, please!
Continued on the next page...