The Aggie Awards - The Best Adventure Games of 2016
page 12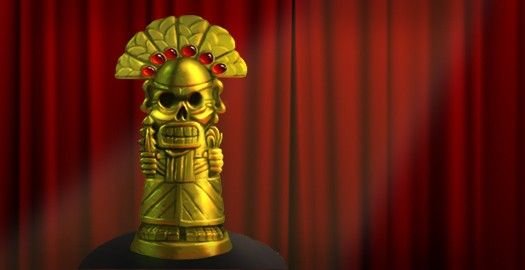 Continued from the previous page...


Best Acting (Voice or Live Action):

King's Quest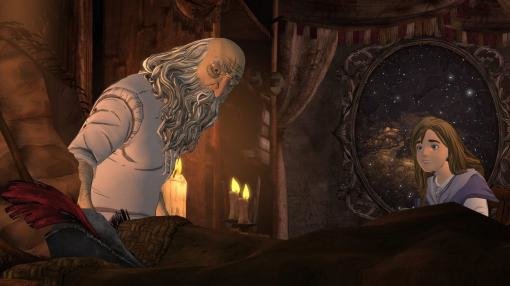 It's tempting to sum up our Best Acting award with just three simple words: Christopher-freaking-Lloyd! And no doubt, the heartfelt performance by the star of Toonstruck and Back to the Future (and, you know, other stuff on TV and the silver screen) went a long way to making the new King's Quest reboot as enjoyable as it was. Ever quick with the puns, but also thoughtful and tender with his doting granddaughter, Lloyd invested the elderly Graham with a warmth and kindness that made his scenes a highlight of the series, despite never leaving his bedchambers. Not to be outdone, however, the lesser-known Josh Keaton had the much bigger, more demanding part, serving the role of younger Graham across many stages of his life. And he did so with aplomb, bouncing from hyperactive youth to fearless adventurer to bored king to grief-stricken father without skipping a beat.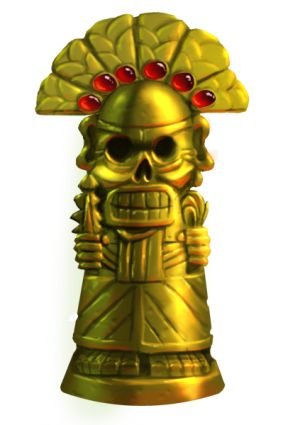 But there's far more to King's Quest than just the king, and the rest of the cast was up to the challenge. A little star power never hurts (especially since it's such a rarity in this niche genre of ours), so the likes of Wallace Shawn (A Princess Bride) and Tom Kenny (SpongeBob SquarePants) were welcome additions as the diminutive Manny and the Merchant of Miracles, respectively. They were joined by a who's who of prolific voice actors, including Kari Wahlgren, Fred Tatasciore and Kevin Michael Richardson, whose television credits are far too numerous to list. And of course, we'd be remiss in not mentioning Maggie Elizabeth Jones, who gives voice to young Gwendolyn. Excellent idea to give a child's role to an actual child – a decision that sounds staggeringly obvious but is all too often forsaken in favour of an adult delivering a cringe-worthy imitation. If we unintentionally left anyone out, that's only because there's no weak link in the bunch, which is precisely why this award was one of the easier picks this year, despite its tough competition.
Runners-Up:

Dreamfall Chapters
Obduction
Nelly Cootalot: The Fowl Fleet
Sherlock Holmes: The Devil's Daughter

---


Readers' Choice:

King's Quest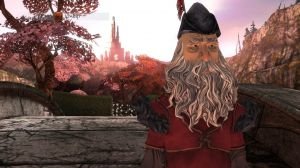 Everyone all together now: "Christoper-freaking-Lloyd!" (And all the others mentioned above.) Well, maybe not everyone, as this was one of the most hotly-contested reader awards among all five finalists. Ultimately, though, like AG staff, you just couldn't resist the siren call of King's Quest's stellar roster of actors. Hollywood talent is no guarantee of success, as voice acting is a very different animal than live performances. But The Odd Gentlemen wisely cast actors experienced in the recording studio, and it paid off with superb performances all around. Classic Sierra may have been hit-or-miss with its vocal talent at times, but there are no such downsides in this episodic reboot. (Hear, hear!)
Runners-Up:
Dreamfall Chapters
Nelly Cootalot: The Fowl Fleet
Kathy Rain
Shardlight

---
Next up: Best Sound Effects... the envelope, please!

Continued on the next page...

feature
Other articles you might enjoy