The Aggie Awards - The Best Adventure Games of 2016
page 2
Continued from the previous page...


Best Story:

Goetia
Certain stories are great because they surprise you, others because they intrigue you, and some because they make you feel. Sushee's Goetia is a rare example that does all three. From the moment you wake up as the ghost of 12-year-old Abigail Blackwell, with the family home now seemingly abandoned under mysterious and possibly tragic circumstances, you can't help but be curious. What happened to Blackwood Manor? Why is the nearby small English town of Oakmarsh abandoned? Where did all the people go? Why were you resurrected after your untimely fall from a window 40 years ago? And why were your father and sister so intent on summoning demons like the titular ancient cult?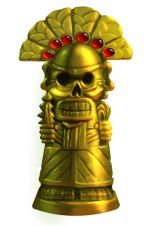 Abigail's story is both heartbreaking and unexpected, and every time you think you're close to unraveling the mystery of your family's fate, another piece is uncovered. With only one other character to actually converse with, the tale is mostly told through a collection of notes and journals and clues left in Blackwood Manor and the surrounding areas. It's a very passive method of storytelling, but no less emotionally affecting, as you're left alone not only to figure out what happened in your absence, but also come to terms with your own mortality, the (probable) death of everyone you hold dear, the existence (and tangible presence) of demons, and the devastating impact of World War II. It may be a ghost story, but it's a very poignant, intimate one. For its impressive combination of heart, supernatural mystery and unexpected twists, we posthumously award little Abigail and Goetia the Aggie Award for 2016's Best Story.
Runners-Up:

Kathy Rain
Wanda: A Beautiful Apocalypse
Phoenix Wright: Ace Attorney – Spirit of Justice
King's Quest
 
---


Readers' Choice:

Kathy Rain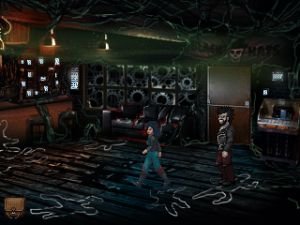 Though on its surface Kathy Rain can feel eerily reminiscent of Gabriel Knight, the deeper you get into the debut adventure from Clifftop Games, the more obvious it becomes that this tale is infused with a personality all its own, thanks in no small part to its memorable heroine. When the sharp-tongued Kathy reluctantly heads home from college after the death of her grandfather, little does she realize that her return will spark an investigation that uncovers an ominous mystery of paranormal proportions. And yet it's also a very touching journey, as Kathy is forced to confront unwanted truths about her family's past that are sure to evoke real emotion. At times funny, dark, uplifting and upsetting, it's always deeply engaging and immensely entertaining, easily earning the year's top narrative honours from our readers.
Runners-Up:
Dreamfall Chapters
Obduction
Shardlight
Nelly Cootalot: The Fowl Fleet
 
---
Next up: Best Writing – Comedy... the envelope, please!
Continued on the next page...