The Aggie Awards - The Best Adventure Games of 2016
page 16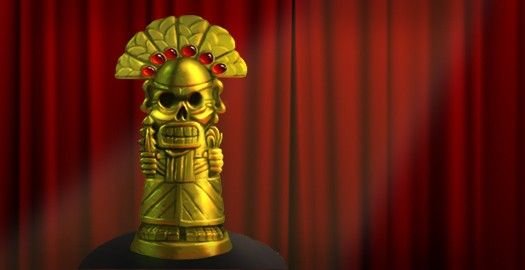 Continued from the previous page...


Best Traditional Adventure:

King's Quest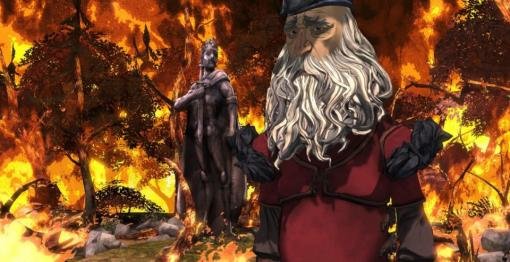 Everything old is new again in The Odd Gentlemen's masterly revival of the famous King's Quest series. Better still, the "new" not only lives up to its beloved predecessor, in many ways it surpasses the old. The five-episode story arc recounts the journey of King Graham, who starts as a wet-behind-the-ears knight hopeful and finishes an elderly monarch craving one last epic adventure. This unusual opportunity to watch a character evolve over an entire lifetime brings an encounter with a terrifying fire-breathing dragon, imprisonment in the goblin kingdom caves, a meeting with two lovely maidens in a magical tower, an ice labyrinth to navigate, and a last chance to save the Kingdom of Daventry despite Graham's fading faculties.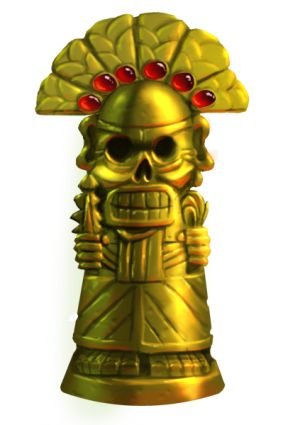 Each chapter brings new quirky characters and do-badders, sumptuously colourful 3D locales, peppy animations, and a focus on varying challenges: early Quick Time Events, followed by a dollop of resource management, choice-based conundrums and logic puzzles. Traditional challenges are by no means overlooked, involving inventory obstacles and multi-stepped sequencing puzzles, as well as minigames scattered throughout. No matter where you go, you can be sure a challenge awaits, but rarely the same kind twice.
Such welcome variety is cunningly backstopped by narrative consistency. Framed by a conversation between the elderly Graham and his granddaughter Gwendolyn, whose importance to the saga is gradually revealed, each story includes recurring characters ranging from the endearing Hobblepots and the gruff but kind-hearted blacksmith Amaya to a dastardly, shape-shifting villain. Dialogues are witty and fun, and voice-overs are superbly convincing. Events unfold through hilarious slapstick, passages fraught with doubt and self-reflection, and brief moments of heartbreaking tragedy.
It may have taken over a year for the story to fully unfold, but in the end it was certainly worth the wait, as seldom has tradition been so well integrated with innovation in the adventure genre. For making the dark twists as splendidly entertaining as the bright touches of humor, audacity and romance, King's Quest captures this year's Aggie Award for Best Traditional Adventure.
Runners-Up:

Obduction
Kathy Rain
Silence
Quern: Undying Thoughts

---


Readers' Choice:

Kathy Rain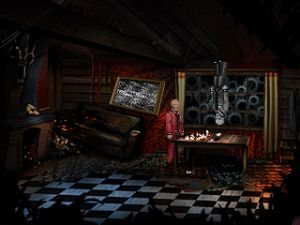 While it's often hard to distinguish traditional from non-traditional adventures, there's no mistaking which camp Kathy Rain belongs to, as it wears its golden era influence proudly on its sleeve. This is a game that would have been right at home in 1995, with its detailed pixel art, point-and-click interface, abundance of inventory puzzles, dialogue with a diverse cast of characters, and retro-styled soundtrack. In fact, some of its story beats are clearly reminiscent of Jane Jensen's Gabriel Knight series. But you don't win the reader Aggie for Best Traditional Adventure merely by copying the greats, but in meeting those same high standards, and Kathy Rain did just that, becoming a sure-fire classic in its own right.
Runners-Up:
Nelly Cootalot: The Fowl Fleet
Shardlight
Obduction
King's Quest

---
Next up: The moment you've all been waiting for – Best Adventure of 2016... the envelope, please!

Continued on the next page...

feature
Other articles you might enjoy