2009 Aggie Awards
page 15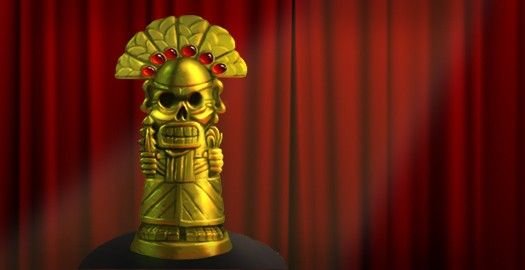 Continued from the previous page...
Best Independent Adventure: Machinarium
With three staff Aggies under Machinarium's belt already, there was only one obvious choice for our top independent adventure of 2009. With due respect to the excellent runners-up that would be serious contenders in any other year, Amanita's wonderful robot confection is the kind of game independent distribution is made for. Intricate 2D art design? Check. Industrial quantities of whimsy? Check. No messy speech to localize? Check. Immersive soundscapes? Check. Obscure niche genr- well, you get the picture.
In short, Machinarium takes all the risks a bigger, publisher-backed production couldn't. Or wouldn't. The fact that every one pays off is nothing short of outstanding.
If you don't know by now, Machinarium follows the adventures of an enterprising little robot on his quest to free his captive love and save a robot city from the machinations of dastardly (but comedic) crooks. It's a stunningly simple set-up on paper – unremarkable, even. But Machinarium does everything right: the beautiful hand-painted art and fluid animation, wordless storytelling, challenging gameplay with perfectly executed difficulty curve, and atmospheric, infectious music. All of these combine to make the game truly engaging at every turn, with the potential to charm even the most jaded of adventurers. Publishers? Who needs 'em!
Runners-Up: The Blackwell Convergence, Time Gentlemen, Please!


---

Readers' Choice: Machinarium
Bet you didn't see this one coming! Well, maybe the whopping five readers' choice awards so far was a bit of a clue that Machinarium would be the overwhelming winner for top indie adventure of the year. And for good reason – many good reasons, in fact, as Amanita Design's first foray into the world of full-scale adventures was a huge success for the tiny Czech studio.
Runners-Up: Time Gentlemen, Please!, The Blackwell Convergence


---

Next up: Best Console/Handheld Adventure... the envelope, please!
Continued on the next page...
Referenced Adventure Games
feature
Other articles you might enjoy