Mystery Case Files Series
A full overview of all adventure games released in the Mystery Case Files Series. These can be episodes, remakes/remasters or sequels, created by either one or several companies. As long as the IP is used, we'd quantify this as part of a 'series'.


In 1973, something wicked took over the town of Bitterford, Maine, after an unsuspecting inmate unearthed a mysterious object from beneath the prison floor. Years later, Bitterford lies in ruin. You must join forces with psychic Cassandra Williams, played by award-winning actress Lea Thompson, to in...
» Full game details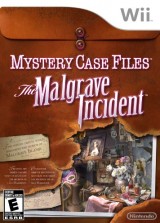 The private island of wealthy recluse Winston Malgrave is home to a strange dust that may have the power to cure many of the world's ailments. When he requests the aid of the master detective of the Mystery Case Files detective agency to help him save his beloved wife, Sarah, he opens the door into ...
» Full game details
You lived through their side of the story—now live through his! Return once more to the haunted grounds of Ravenhearst Manor to uncover new details about this poignant saga. What you find could very well be the final chapter of this riveting story—if you escape.
» Full game details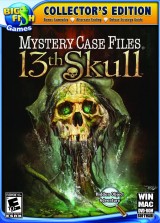 Marcus Lawson disappears shortly after moving into a creepy mansion in Louisiana with his wife and daughter. Marcus' daughter, Magnolia, believes her father was kidnapped by the ghost of a vengeful pirate seeking to protect his lost fortune. The locals are terrified of the pirate's curse...
» Full game details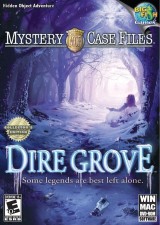 The sixth Mystery Case Files title PC pushes the acclaimed casual game series further into the adventure realm. The game begins with the discovery of an abandoned rental car on the side of the road during a freak snow storm, and players will locate tapes scattered around the town of Dire Grove &nda...
» Full game details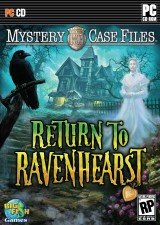 Emma's soul is free. But her ghost has delivered a dire warning: evil still lurks in Ravenhearst Manor. This sequel to the popular hidden object casual game takes players deeper inside the cursed estate in a more rounded, adventure-based experience.
» Full game details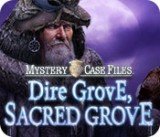 iPad, iPhone/iPod Touch, Mac, PC
Dire Grove has been plunged into a record-defying cold, and wild animals threaten at every turn! You've been called in to uncover the source of the town's troubles. But you quickly find yourself in the middle of a feud between the local hunters and the mysterious Mistwalkers who ...
» Full game details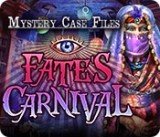 Madame Fate returns… from the dead. This is Fate's Carnival, with acts like Amazing Larry and Marlena Mermaid returning in a series of harrowing predicaments. Can you stop fate before it's too late? Or will the creepy carnival curse stop you?
» Full game details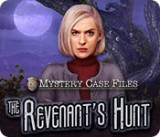 You're off to America! Reports of a supernatural creature terrorizing the town of Avondel have brought you across the pond. This won't be an easy task as you race against the clock to uncover the dark secrets behind a fiery crash from the 1980's. Do you have what it takes t...
» Full game details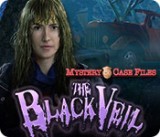 The town of Dreadmond has been almost abandoned overnight. When you arrive to investigate, you find a strange illness taking over the remaining residents – an illness that makes them age in an instant! Time's not on your side. Can you uncover the cause, or will you be the next victim? Fi...
» Full game details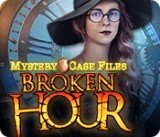 Come visit Huxley's Boarding House, home of the mysterious clock tower! We are an exclusive retreat for people who want to get away from it all and learn what life was really like in the Victorian Era – no phones, no technology! Our strict schedule of daily activities will help immerse y...
» Full game details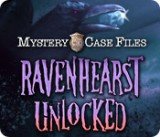 Eipix delves deeper into the past as you find yourself trapped in the very cell that the Dalimars once occupied. Can you stop Alister before he sacrifices everything - and everyone - in his maniacal quest for immortality? Or will his menacing granddaughters stand in your way? You'll love t...
» Full game details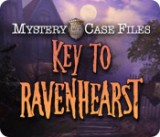 It's rumored that Ravenhearst is being resurrected, and the Queen of England herself has called on you to help unlock the mystery. But can you find the key? Follow the dark clues down a twisting and twisted path into Ravenhearst's horrific past. The future just might depend on it
» Full game details