Mystery Case Files: The Malgrave Incident
review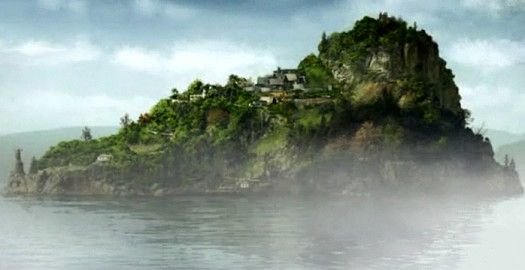 Game information
You might also like these adventure games
Advertisement
Adventure games by Big Fish Games
BITMAP BOOKS
For the many fans of the popular Mystery Case Files casual series, there's good news, bad news, and somewhere-in-between news. The good news is: there's a new Mystery Case Files! Entitled The Malgrave Incident, the bad news is that you need to own a Wii to play it, as the game is exclusive to Nintendo's home console. The in-between news is the quality of the release, as the latest title is a lengthy, substantial hidden object hybrid, but one that's often underwhelming and not particularly conducive to the clunky Wii controls. There's still a lot of what you've come to expect from Big Fish's flagship franchise, with a concerted effort made to capitalize on multiplayer functionality this time around, but the plodding pace, low resolution graphics, and shockingly un-user-friendly interface make this one of weakest Mystery Case Files adventures to date.
As a key member of the Mystery Case Files Detective Agency, you've been invited to the secluded Malgrave Island by the eccentric industrialist Winston Malgrave himself. The introductory narration explains that the island is home to legendary restorative waters, but an unfortunate "incident" has ended in tragedy and driven everyone away. Malgrave requests your help in collecting special dust from items scattered around the island, which is the only hope for reviving his ailing wife. That's about it for story, as the rest of the game is spent exploring the island alone, with just the occasional phone call from Malgrave urging you on and warning notes from someone else hinting that everything is not as it seems. Signed simply "R", these cautions are presumably from the same "malcontent" who's left various obstructions in your path to make the task more difficult.
The obstacles naturally come in the form of puzzles, though these are few and far between in the early going, existing mainly to limit your progress to new areas. A few are familiar standalone types like sliders of various sorts, dominoes, pathfinding without overlaps, and swapping fluids to reach a precise amount. Other puzzles first require finding missing pieces or clues, so you may encounter some that you can't solve for quite some time. Though they do get more difficult towards the end, many puzzles are fairly easy: you'll need to select a book sequence in the right order or play the correct "tune" on a two-note piano, but the clues are often very nearby, or at least clearly noted in the otherwise-skimpy journal. One Shakespeare-themed rebus was fun to solve on my own, but I later discovered so many clues that the puzzle ultimately would have solved itself. There's even a clue to the game's maze (or "maize" through a corn field, as it's cleverly referred to), though this is entirely misleading, as you'll still need to scour every path completely to find all items you don't know are there.
Some puzzles will indeed solve themselves if so desired, as there is a skip feature available, though there's no visible charge meter and the option takes quite a while to appear. For the longest time I thought it didn't exist at all, and it never did appear in the five-plus minutes it took me to finish the final challenge. The only reason you're likely to use it, however, is the complete absence of puzzle instructions. There are no directions of any kind to get you started, nor any feedback to let you know where you're going wrong, so you're on your own to figure out both the basic objective and the solution. I fiddled with a colour-based diorama for the longest time, finally achieving what I assumed was the correct goal, only to be rewarded with… nothing. This frustrating lack of guidance extends to the adventuring sections as well, as no hints are available to help you along the way. Here the objectives are often clear, whether it's restoring power to giant magnets and broken-down robots, avoiding toxic gas leaks, or simply solving the next arbitrary door lock, but key items and clues are introduced so randomly that you rarely know intuitively where to go or what to do next. The omission of such basic casual game staples is utterly confounding (both in game and out).
One puzzle you'll encounter multiple times is a ring-rotation challenge each time you've collected enough dust. Dust is acquired after each hidden object search, which appear frequently in Malgrave. There are a few clever scavenger screens, like an oxygen tank with items rising and falling on air currents and an overhead view of sunken items in a pond, but these are rare. Regrettably, not only are most locations and even certain items repeated, they're often secretly triggered far from your current position. A quick travel map does highlight areas with active searches available, but you'll need to refer to it frequently as there's no alert to let you know, and even this only transports you to the general vicinity. Apart from the odd ill-conceived interactive object, item lists are entirely straightforward. Finding them is not. Each scene has three distinct layers that you can zoom into for a closer view. The closer you are, the less of the screen you can see at one time, of course, so you'll need to constantly pan around, and the screen scrolls with a parallax effect, with foreground items blocking out objects behind them.
A zoom feature isn't a bad idea, except for the fact that screen scrolling is tedious and item clicking is imprecise with the cumbersome Wiimote, and there's no way to tell if an object is currently visible or not. The whole point of seek-and-find activities is to challenge you to find things "hidden" in plain view, not force you to scour for items that simply aren't (currently) there, some of which are very small to begin with. There is a slowly recharging hint system, but even this goes out of its way to be less helpful than usual, highlighting only a general area around the item. It also emphasizes the game's tendency to place items at screen edges, only barely visible even when you're looking right at them. I found myself seeking hints at least twice per screen, as the biggest problem with the hidden object hunts is that the graphics just aren't very good. On a decent-sized TV, with no widescreen support, the visuals are hazy and washed-out; precisely the things you DON'T want when trying to locate a marble or match amidst scrolling rooms full of junk.
The art design is actually quite good otherwise, so it's a shame the Wii limitations hinder it. Colours are rather muted, but the backgrounds have an almost dreamlike, painterly look. Ambient animation is limited to waves splashing against the dock or signs blowing in the wind, but there are a few welcome cinematics, like riding a gondola and shooting a cannon. Malgrave Island is a sprawling locale full of shops, homes, and factories, all of which are deserted, which gets a bit lonely at times but is convenient for trespassing at will. It's clear that the island has suffered badly from neglect, as debris is littered everywhere, the once-deluxe theatre now has a tree growing through it, and the butcher's freezer has gone haywire, freezing everything around it. You'll also visit more scenic locations like garden baths, a cemetery, and even a windmill. It's not a bad place to visit, though you certainly wouldn't want to live there.
Unfortunately, moving around is a pain. Each screen has a limited range of panning, so at every stop you'll need to move the cursor over to each screen edge to slooooowly nudge left, then right, and sometimes up and down. Instead of simply jumping to the next screen instantly, clicking a directional arrow results in the first-person camera swooping along lengthy, twisting, often disorienting paths. This is a nice touch initially, but since none can be skipped they quickly grow tiresome. Even clicking on non-essential hotspots results in the camera zooming in for a closer look just to tell you there's nothing useful, then zooming back out. Load screens are infrequent and not overly long, but with all the travel cinematics you'll still do plenty of waiting. There are other annoying interface quirks as well, like having the entirely unnecessary Wiimote icon (representing your "dust collector") and the map/journal practically right on top of each other, making it easy to click the wrong one. The inventory spills out across the bottom of the screen when selected, but using an item requires clicking the A and B buttons together and dragging the item into place.
The Wiimote does serve one other use, as its internal speaker rings whenever Malgrave calls to encourage or chide you for taking too long. The island's "curator" is voiced quite effectively in a deep, gravelly tone that clearly conveys a man accustomed to privilege, wealth, and power. You can almost hear his disdain for you through his carefully chosen appeals for help, like he knows he needs you but resents it. You'll finally meet up with him late in the game, along with the mysteries "R", though your own character never utters a word, and offers very little notable commentary even in text form. Surprisingly, there is little music in Malgrave either, just a few selections of gentle strings that are unintrusive at first but get very, very repetitive before long. Sound effects are equally nondescript, though they provide an adequate backdrop of steaming kettles, gushing canals, and rumbling thunder.
Perhaps the game's greatest strength is the one that will be least appreciated: multiplayer. Hidden object adventures are predominantly single-player activities, but the Wii is popular for party games and family fun, so Big Fish has made a commendable effort to bridge that gap. The main adventure can be played cooperatively, and there are three distinct multiplayer options outside of that. Up to four people can race to find each new item displayed or collect the most objects listed, or find items in time to pass a bomb to another player. If you know others who like hidden object minigames, these can provide a welcome diversion to share together for a while, though they obviously can't escape the graphical deficiencies that make the Wii an inherently poor platform for item hunts.
Even without the multiplayer, it should take you more than eight hours to complete the single-player adventure. That sounds like a lot, but of course it comes with an increased price tag to match, and much of that time is spent wandering aimlessly, watching the camera dipsy-doodle through the same locations again and again, and poring over pixelated clutters for items that may or may not even be visible from your current angle. Even the story is ultimately disappointing. It certainly ramps up the intrigue near the end, but until then you'll feel more like you're following a trail of bread crumbs than solving the perplexing mystery of Malgrave Island. The revelations come fast and furious at long last, but then it's all wrapped up in a rushed and rather anti-climactic finale. Ultimately, this game is a victim more of the Wii's own limitations than poor design, but it also includes some baffling decisions that make it noticeably less accessible than its PC predecessors. The setting is inviting and the puzzles are solid, but unless you're a devoted series diehard, desperately seeking something new for your Wii, or have friends to join you in multiplayer, I suggest you consider leaving Mystery Case Files: The Malgrave Incident to gather dust on the store shelf.
Our Verdict:
When the dust settles, the Wii-exclusive Malgrave Incident proves distinctly inferior to its PC predecessors apart from its multiplayer functionality.
Want to share your own thoughts about this game? Share your personal score, or better yet, leave your own review!

review
Other articles you might enjoy