The Aggie Awards - The Best Adventure Games of 2015
page 6
Continued from the previous page...


Best Gameplay:

The Book of Unwritten Tales 2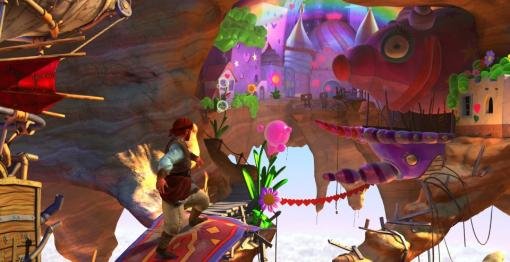 Who says they don't make 'em like they used to? The epic saga of the adventuring quartet of Wilbur, Evo, Nate and Critter continued in 2015 with The Book of Unwritten Tales 2. Developed by German studio KING Art Games, the sequel offers an impressive twenty-plus hours of thoughtfully-crafted, traditional point-and-click gameplay. Its cohesive quests involve collecting and using objects to bypass obstacles, repair items and devise contraptions. Tasks range from making potato chips to building golems, and while they are not unduly whacky, most have clever little twists to keep you hooked. Many segments require taking control of one hero or another, but some allow tandem play between two or even three characters. There are also several standalone puzzles to solve, some well-structured while others rely on experimental trial-and-error. Progress is broadly linear, with two or three active mini-quests at a time, and there's rarely a shortage of things to do.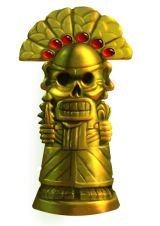 This is not a particularly easy game, with some lateral thinking frequently required and no in-game hints or a diary to keep track of the to-dos, but the literal hundreds of objectives flow logically from one to the next in an organic progression that makes them feel intuitive. The joy of TBoUT2's gameplay is not merely about the puzzles, either, but the overall user-friendly interactive experience. Objects are described in great detail, and many can be dismantled further into useful components. Hotspots are deactivated once exhausted, and used items are discarded from the inventory. This, combined with the intelligent cursor that highlights only likely object matches, all but eliminates random clicking and being browbeaten by tiresome default failure responses. Chapters that involve extensive commuting, sometimes between entire continents, are equipped with maps that allow teleportation, further reducing unwanted filler. For being a true-blue classic adventure with hours of well-engineered quests – a rare treat in this era – The Book of Unwritten Tales 2 is this year's Aggie winner for Best Gameplay. Take THAT, puzzle-free games!
Runners-Up:

Technobabylon
The Black Watchmen: Season 1
Prominence
Bulb Boy
 
---


Readers' Choice:

Technobabylon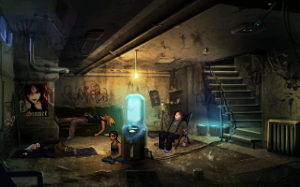 When it comes to adventure gamers, there's nothing like old school! The latest sci-fi adventure from Wadjet Eye may be set in a futuristic world of high technology, but the game itself is a retro point-and-click chock full of traditional gameplay elements we all know and love. With plenty of interaction across diverse locations, a wide variety of interesting characters to converse with, and a host of puzzles to solve – some of them only by entering a virtual space known as "The Trance" – Technobabylon hit the sweet spot of adventuring goodness, and now has the reader Aggie to prove it.
Runners-Up:
Broken Age
Life Is Strange
The Book of Unwritten Tales 2
Anna's Quest
 
---
Next up: Best Concept... the envelope, please!
Continued on the next page...