The Aggie Awards - The Best Adventure Games of 2015
page 17
Continued from the previous page...


Best Adventure of 2015:

STASIS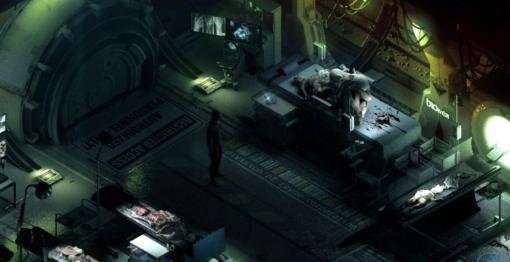 It's not uncommon in other media for an artist to burst onto the scene with an impressive debut – often failing to reach those heights ever again. But there's so much involved in video game creation and design that the odds are heavily stacked against any developer to start out with a bang, generally taking at least a few tries to refine the process and gradually build towards something deserving of being called a masterpiece. Well, this year's crop of first-time developers clearly didn't get the memo dictating that one needs to lose before learning how to win, earning five individual Aggie Awards right off the bat, along with the full roster of Silver Aggies. Chief among these upstarts is Chris Bischoff, who simply blew us away with his very first title, STASIS.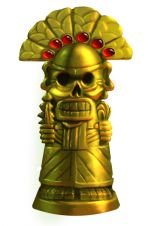 Equally unusual is for the year's top Aggie Award winner to claim none of the standalone categories along the way. It certainly wasn't for lack of trying, and coming pretty darn close on many different occasions. But where other games shone brightly in one area or another and fell short in others, STASIS excelled in virtually all, the final whole representing the brilliant sum of its many impressive parts. The unethical-genetic-dabbling-gone-wrong premise is a borderline sci-fi cliché, but Bischoff took the concept and ran with it all the way to the podium.
The highlights of this 22nd century tale are almost too numerous to detail: There's a rich backstory of human corruption to unearth, but also a surprising number of individual stories to delve, each with its own personal perspective. The sprawling levels of the near-derelict research ship the Groomlake are gorgeously presented using the criminally-underused isometric viewpoint, the soundscape is thoroughly authentic, the music sparse but atmospheric, the interface stylish and cleverly implemented (including the why-don't-more-games-do-this conceit of displaying full text commentary when simply hovering over hotspots – why waste mouse clicks?), and the puzzles slickly integrated into a very intuitive gameplay experience.
We could go on, but you get the idea. A whopping five years in the making by largely one man, STASIS may not be without flaws, but it's a thoroughly compelling adventure that everyone should play. Chris Bischoff has given himself a ridiculously hard act to follow, taking home our much-deserved Game of the Year Aggie Award for 2015, but here's hoping that we see plenty more from this talented developer in future.
Runners-Up:

SOMA
Broken Age
The Book of Unwritten Tales 2
Her Story
 
---


Readers' Choice:

Life Is Strange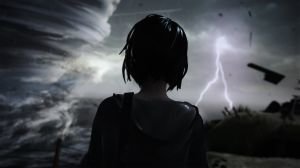 With the most standalone Aggies already to its credit, there should be nothing strange about seeing Life Is Strange voted as the Best Adventure of 2015, as decided by our readers. It's a highly polished production of both sight and sound, with an intriguing multi-layered story, realistically complex characters, and an excellent sense of time and place. It's not very challenging, but while Telltale may have popularized the modern choice-and-consequence style of storytelling, Dontnod showed you can have your cake and eat it too, icing its tasty paranormal teen tale with some actual gameplay to make it all the sweeter. Take note, developers: your audience has spoken!
Runners-Up:
Technobabylon
Anna's Quest
Broken Age
STASIS
 
---
With that, we draw the curtain on another year of the Aggie Awards. Whew! With only 15 awards and a staggering 73 games to choose from, that was no small task, for staff and readers alike. Once again, we extend our sincere thanks and admiration to ALL the developers who contributed so much to our gaming enjoyment throughout 2015, award recognition or not. It was another great year, and here's hoping we're all back to do it again next February.
Still to come, a few final notes and complete game list.
Continued on the next page...