The Aggie Awards - The Best Adventure Games of 2015
page 5
Continued from the previous page...


Best Character:

Wilbur Weathervane – The Book of Unwritten Tales 2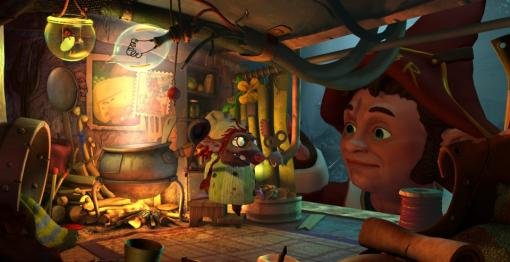 The diminutive young gnome Wilbur Weathervane has come a long way since we first met him interning as a busboy in a dwarven pub in The Book of Unwritten Tales. Not only did he secure his Mage Diploma by stoically overcoming a host of challenges, his understated heroics against the dreaded Army of the Shadows won over even the most jaded of hearts. That war is now over and Wilbur has settled down in the village of Seastone, but he is having a tough go as the first gnome professor of the Mage School. Tired of being trolled by his awful students, he tries some fancy magic to awe them, but things go horribly wrong, leading to the hijinks of The Book of Unwritten Tales 2.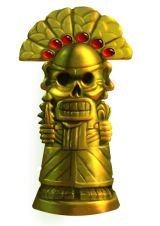 It's no surprise that Wilbur is the heart and soul of the sequel too. He plays a pivotal role in resolving the main crisis, and is a nucleus for the rest of the cast, his altruism unifying their individual goals into a greater purpose for common good. An ideal balance of goodness, courage and competence, Wilbur confronts each challenge, no matter how twisted, with sense and sincerity. And though often defeated by shrewder, stronger opponents, he always bounces back good-naturedly and keeps his focus on the big picture. He builds a strong rapport with Ivo, the elven heroine of the saga, and through his charisma, diplomacy and sheer hard work, rallies the loyalties of assorted characters against the forces of darkness (and pinkness) threatening their realm once again. Credit must also be given to the talented Nicholas Aaron, who voices Wilbur as the sensitive, articulate gnome, eliciting his entire gamut of emotions, from exultation to indecision, with the subtlest of intonations. For having the big, brave heart of a true hero, little Wilbur is the winner of 2015's Best Character Aggie.
Runners-Up:

Interviewee – Her Story
Fran Bow – Fran Bow
Chloe – Life Is Strange
Vella – Broken Age
 
---


Readers' Choice:

Chloe Price (Life Is Strange)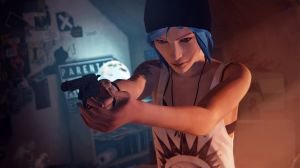 While some games were guilty of having too many good characters, suffering the curse of vote-splitting as a result, this winner held up even with stiff competition from within. While Life Is Strange's lead protagonist Max got some consideration as well, as so often happens it's the spunky sidekick that gets the juiciest role. Chloe Price is fun to be around, always doing the unexpected, and able to draw Max out of her shell. She has a selfish streak and anger that makes her push people away, but she cares deeply about her few friends and is willing to put herself on the line for them. The blue-haired rebel with the turbulent home life grabs the Best Character reader award that Chloe would probably pretend means nothing to her. But we know better: her tough-talking, risk-taking swagger is just a façade for her hidden insecurities. She'd secretly be thrilled.
Runners-Up:
Vella (Broken Age)
Fran Bow (Fran Bow)
Wilbur Weathervane (The Book of Unwritten Tales 2)
Anna (Anna's Quest)
 
---
Next up: Best Gameplay... the envelope, please!
Continued on the next page...