The Aggie Awards - The Best Adventure Games of 2015
page 16
Continued from the previous page...


Best Traditional Adventure:

STASIS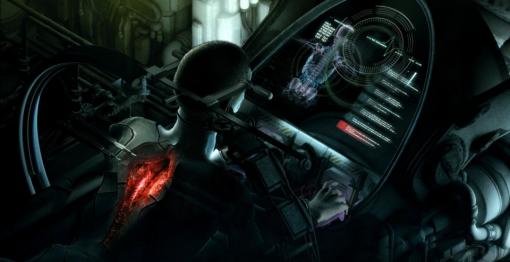 It's been a long road for STASIS, the product of five years' hard work by "one-man army" Chris Bischoff, but the wait was worth it. A game that doesn't pull its punches, this is a spectacularly unnerving slice of sci-fi horror. The setup may be fairly traditional – flamboyantly unethical research gone tragically wrong and an amnesiac protagonist – but the execution is anything but. The detailed worldbuilding, gorgeous graphics and sound, and the sheer passion that shines through at every turn make it something special.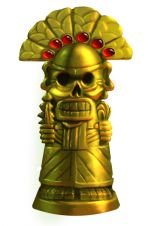 First of all, there's the intricately realised setting. STASIS establishes a detailed future history, chronicling the slippery slope that led from noble ambition to the scenes of otherworldly horror that populate the game, and all the many ways the ship's crewmembers tried to come to terms with what they were doing and how it all went so wrong. By the time the credits roll, you feel you know them all, and sympathise with many of them. There's practically a whole novel of backstory here for those who want to delve into it to its fullest, though doing so is entirely optional.
An expertly-blended mix of retro and modern, the isometric graphics are photorealistic yet grungy and filled with a flickering, automatic energy, giving the dead spaceship a grim afterlife that's far more unsettling than mere emptiness would have been. Then there's the soundscape, filled with the creaking and whirring of the ancient ship and recorded announcements still playing for the long-dead crew, all overlaid with the hero's anxious breathing – breathing that ranges from relatively calm and relaxed to frantic as events unfold.
The ship where events unfold is carefully thought out too. Built on an epic scale and complete with its own train system, it's not just a series of areas set up to drive the plot forward: each part serves a function and fits together to form a coherent whole. And while there are sparse elements of exotic technology here, they're built on a base of simple and robust devices that make sense in the context of a working research station that values reliability over flash.
With STASIS, Chris Bischoff has created a monster, taking what could have been just another horror game and elevating it to greatness with attention to detail, lashings of polish and an obvious love for the genre. With promises of more in an upcoming DLC release, we can't wait to see what he and his studio, The Brotherhood, have in store for us next. Let's just hope it doesn't take another five years!
Runners-Up:

Broken Age
The Book of Unwritten Tales 2
Technobabylon
Anna's Quest
 
---


Readers' Choice:

Technobabylon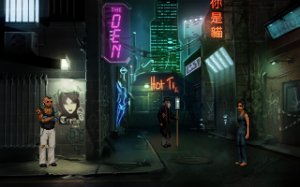 There may be no sure bets in life, but a quality sci-fi game with the expertise of Wadjet Eye behind it is probably the next closest thing. The latest is Technobabylon, originally conceived as a trio of freeware games from indie developer James Dearden. Its gritty cyberpunk setting depicts a dark future for mankind, where advances in genetic engineering can turn people into living bombs and virtual reality has become almost a prison to its addicted users. A story of two disparate characters whose fates become bound by a serial killer called the Mindjacker and a conspiracy to control the city provides the intriguing narrative framework, with plenty of old-school adventuring goodness along the way. And, of course, the revamped commercial release features all the usual Wadjet Eye trademarks: gorgeous pixel art, impressive voice acting, and a high degree of polish. Not to be outdone by its esteemed predecessors like Gemini Rue and Resonance, now Technobabylon can follow in their footsteps all the way to the Aggie Awards podium as our readers' choice of Best Traditional Adventure for 2015.
Runners-Up:
Anna's Quest
The Book of Unwritten Tales 2
Broken Age
STASIS
 
---
Next up: The moment you've all been waiting for – Best Adventure of 2015... the envelope, please!
Continued on the next page...