The Aggie Awards - The Best Adventure Games of 2015
Article updated Friday, February 26th. Already read about Day One and Day Two? Skip straight ahead to the final day's presentation!
 
---
Ahh, awards season… That time of year when Ricky Gervais insults Hollywood insiders, when Kanye West storms a podium unbidden, and when uppity film critics choose between lily-white people in movies no one has seen.
But all that is just a precursor to the one award that really matters, Adventure Gamers' very own Aggies! With a couple weeks to digest our staff nominees, as well as cast your own ballots in the reader poll, it's time now for our three-day celebration of 2015's best adventure games to begin.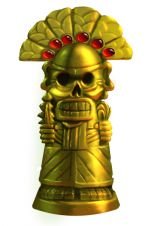 Even without episodic works-in-progress like Dreamfall Chapters and King's Quest, plus some high profile omissions like Telltale's latest story games, there was no shortage of strong contenders for our coveted statuettes. Narrowing the field to five was hard; picking only one was downright painful. Fortunately, whatever doesn't kill us makes us stronger, and the Aggies are no exception. The end result of all that turmoil is an outstanding group of deserving winners.
And for those that didn't win… well, there's a reason we call them runners-up and not losers. Only one can claim the hardware, but every game nominated, whether first place or fifth, is an excellent accomplishment worthy of praise, and does their creators proud. Congratulations to ALL are entirely in order. Well done, developers. Keep them coming, please.
The awards presentation will run daily from Wednesday through Friday, so stick around!
 
---

Table of Contents

Day One
Page 1: You are here
Page 2: Best Story
Page 3: Best Writing – Comedy
Page 4: Best Writing – Drama
Page 5: Best Character
Page 6: Best Gameplay
Page 7: Best Concept
Day Two
Page 8: Best Setting
Page 9: Best Graphic Design
Page 10: Best Animation
Page 11: Best Music
Page 12: Best Acting
Page 13: Best Sound Effects
Day Three
Page 14: The Silver Aggies
Page 15: Best Non-Traditional Adventure
Page 16: Best Traditional Adventure
Page 17: Best Adventure of 2015
Page 18: Final Notes
 
---
First up: Best Story... the envelope, please!
Continued on the next page...