The Aggie Awards - The Best Adventure Games of 2015
page 2
Continued from the previous page...


Best Story:

Anna's Quest
You may not guess it from looking at its whimsical cartoon artwork, but Anna's Quest weaves a poignant saga of heart and heartbreak, with many twists and rich characterization, making it the deserving winner of our Best Story Aggie for 2015. The game begins the day young Anna is forced out of the safety of her farm into the ominous, forbidden woods beyond to find a cure for her ailing grandfather. Waylaid by wicked witch Winfriede and locked up in a haunted high tower, Anna is subjected to tortures that accidentally unleash her telekinetic abilities. She manages to flee the tower using her newfound power, and in doing so, sets about unraveling a decades-old legacy of shattered dreams, magic and mayhem.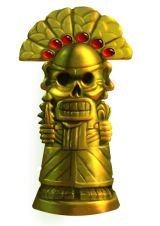 Anna's tale is far more complex than it appears at the outset, linking together many characters and events in a domino effect of actions and reactions set off by one little girl's determination to fight her destiny. The game's pretty storybook art is an illusory foil for a grim story that tackles harsh realities like ruined childhoods, ungrateful people, cruel authority figures, and relentless bureaucracy with unflinching directness. It is touching to watch the intelligent yet achingly naïve Anna, brought up in a cocoon of love and trust, shed her innocence and learn to trust her instincts as she navigates the real world of both good folks and evil. There are no leniencies for the weak or the meek in this vast arena of humans, animals, and mythical monsters like dragons and trolls, and Anna is often misled or cheated simply because she is too young to know better. If the Brothers Grimm were alive today, they would surely embrace this modern-day fairy tale, and we believe most adventure gamers will too.
Runners-Up:

Life Is Strange
Broken Age
SOMA
Technobabylon
 
---


Readers' Choice:

Life Is Strange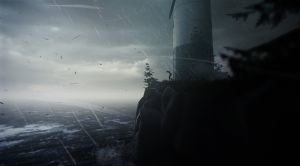 While the term "young adult fiction" might carry a stigma for some, written off as teen-pandering melodrama, games like Life Is Strange show just how compelling it can be when done right. Dontnod had to fend off some solid competition, but ultimately won players over with their two-pronged storyline: not merely a tale of supernatural powers and portents of impending doom, this is also a very personal, completely believable story of friendship between two teenaged girls whose fates you'll be fully invested in by the end, an accomplishment that cops the Best Story reader Aggie this year.
Runners-Up:
Technobabylon
Anna's Quest
SOMA
Broken Age
 
---
Next up: Best Writing – Comedy... the envelope, please!
Continued on the next page...