The Aggie Awards - The Best Adventure Games of 2015
page 12
Continued from the previous page...


Best Acting (Voice or Live Action):

Broken Age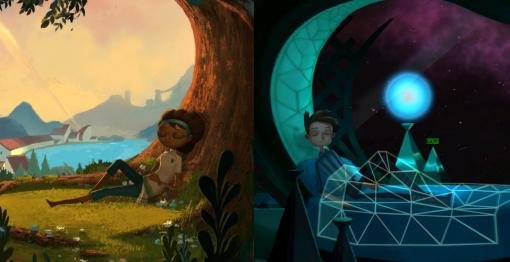 You might be tempted to think that simply throwing Hollywood talent at a game is a guarantee of success, but we've all heard flat, phoned-in performances or odd choices made for name recognition over ability. In fact, casting your game and bringing your creations to life can be a tricky process, but Tim Schafer and Voice Director Khris Brown (whose partnership dates back to Day of the Tentacle) are no newbies to the process. And that's a good thing, because when you've got a quirky and imaginative script penned by one of the genre greats, it's even more paramount that the creative spark on the page is successfully transferred into speech. Broken Age achieves that with flying colours, mixing professional voice actors together with performers renowned for their silver screen roles to produce a wonderfully varied cast.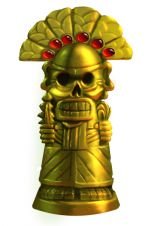 Although there isn't a single weak link in the bunch, of course Elijah Wood and Masasa Moyo as Shay and Vella, the two leads, undoubtedly deserve the highest praise for captivating and carrying us through two very different coming-of-age stories. Wood brings both an innocence and cheekiness to his role, while Moyo sounds endearingly determined as the young woman defying all expectations in deciding her own fate in the face of relentless societal foolishness. Both actors are able to effectively convey a range of emotion, drawing the audience in and making their respective personas genuinely sympathetic. But the quality doesn't stop there, as the supporting band of players continually brings fresh energy to the story. David Kaufman is deliciously creepy as the mysterious Marek, Jennifer Hale is sweet and protective as the smothering Mom, and Jack Black oozes his typically awesome chill as Harm'ny Lightbeard. Let's face it: when you're laughing at a talking spoon, you know Broken Age is a deserving winner of our Best Acting award for 2015.
Runners-Up:

Her Story
Technobabylon
The Book of Unwritten Tales 2
Life Is Strange
 
---


Readers' Choice:

Broken Age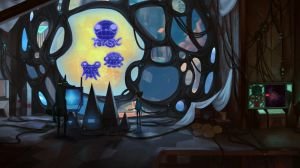 With Her Story and Contradiction helping to make FMV a thing again, this year we had to broaden this category from voice acting alone. Even so, the talented actors in Double Fine's sound booth were able to claim the Best Acting award from staff and readers alike. We've detailed the reasons why already, but here's the punctuation: Curtis the Lumberjack was originally just a throwaway character never intended for the final game, but was so beloved by Kickstarter backers that not only was he kept in the game, Wil Wheaton was cast as the paranoid slacker. Talk about an embarrassment of riches. C'mon.
Runners-Up:
Her Story
Life Is Strange
The Book of Unwritten Tales 2
Contradiction
 
---
Next up: Best Sound Effects... the envelope, please!
Continued on the next page...