Best rated Adventure Games
page 55
Below you'll find an overview of Adventure Games that have received a very high rating based on our reviews, the list is sorted based on highest rated Adventure Game first combined with recency of the review we've done. Be sure to also check-out our Top 100 Adventure Games of all time, as well as the winners of the Adventure Game Awards (Aggies) that we hold on a yearly cadence.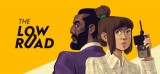 The Low Road's tale of espionage is told in a fun, quirky fashion that manages to hold your attention and keep a smile on your face throughout its short playtime. While it doesn't reinvent the wheel and falters slightly on occasion, it is a lovely experience that is definitely worth your time.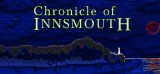 Loaded with quirky humor and challenging yet satisfying puzzles, Chronicle of Innsmouth works as both a retro adventure game and a loving tribute to H.P. Lovecraft.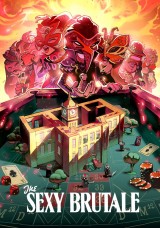 Beautiful but deadly, this entertaining time-looping murder mystery doesn't pose much challenge but is well worth the gamble for its unique style and charm.
Full Throttle is another cherished page from the annals of genre history restored for a brand new audience. Though the remake will have limited appeal to those familiar with the highly polished original, the game belongs in the library of every adventure gamer, and it's as enjoyable now as it was two decades ago.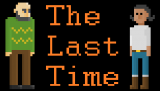 The Last Time is an excellent point-and-click adventure that firmly places its story front and centre. Despite its incredibly short length, it's an engaging, emotional journey that can alternately make you chuckle and quiet you with its thought-provoking questions.