Best rated Adventure Games
page 54
Below you'll find an overview of Adventure Games that have received a very high rating based on our reviews, the list is sorted based on highest rated Adventure Game first combined with recency of the review we've done. Be sure to also check-out our Top 100 Adventure Games of all time, as well as the winners of the Adventure Game Awards (Aggies) that we hold on a yearly cadence.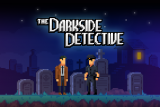 If you love British comedies like Blackadder and surreal mysteries like Twin Peaks, The Darkside Detective is a retro-styled supernatural adventure game you don't want to miss.
Danganronpa 2 is a sequel adhering to the motto, "Don't change, just improve." Some of the same problem areas are still present, but much has been smoothed out or enhanced for a superior entry over what was already a good first effort.
Although the story is ultimately a disappointment, Ahnayro's highly-polished puzzle mechanics, dreamlike atmosphere, and budget-friendly pricing make this a very worthwhile buy for gamers who yearn for something a little different.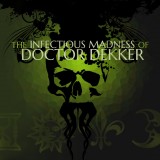 The Infectious Madness of Doctor Dekker is engrossing, disturbing and erudite, and though it's a little lacking in plot it's full of welcome ideas.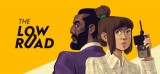 The Low Road's tale of espionage is told in a fun, quirky fashion that manages to hold your attention and keep a smile on your face throughout its short playtime. While it doesn't reinvent the wheel and falters slightly on occasion, it is a lovely experience that is definitely worth your time.