Layers of Fear
Developer:
Bloober Team
Related Links
Official website
Platforms:
Linux, Mac, PC, PlayStation 4, Switch, Xbox One
Releases:
Digital

February 15, 2016

by Aspyr Media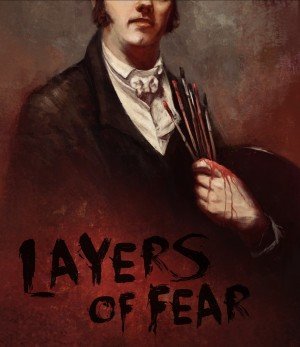 Delve deep into the mind of an insane painter and discover the secret of his madness, as you walk through a constantly shifting house. Layer by layer uncover the visions, fears and horrors that entwine the protagonist and finish the masterpiece he has strived so long to create.
Stuck in
Layers of Fear
, or looking for the best way to proceed? Click below to view our walkthrough for
Layers of Fear
and wonder no more!
Note, these will contain spoilers.

Posted by SamuelGordon on Aug 14, 2019
Suffer and fear...by boredom.

This walk simulator is not that scary and really boring. It's just not worth playing. Avoid....

Posted by My Dune on Nov 21, 2016
What just happend?

I also agree on every point made by Nathaniel Berens in his review. Can't say anything more than has been said. I even think I didnt see everything the game had to offer. I was on my way to get the 5th item for the painting and suddenly the game stops........

Posted by Whiteplayer3d on Jul 31, 2016
Still need some colors...

As atmospheric audiovisual experience this game have very few competition, gameplay was not as much enjoyeble, but very fresh and full of ideas. New masterpiece with broken frame is still much better than perfect copy of Mona Lisa. I rate game as...
SELECT wt.entry_id as entry_id, we.entry_id as review_id, wt.title, we.field_id_46 as rating, wd.field_id_71 as series FROM exp_channel_titles AS wt, exp_channel_data AS wd LEFT JOIN exp_playa_relationships as rl ON (rl.child_entry_id = wd.entry_id AND rl.parent_field_id = 31) LEFT join exp_channel_data as we ON we.entry_id = rl.parent_entry_id WHERE wt.entry_id NOT IN (SELECT entry_id FROM exp_category_posts WHERE cat_id = 10) AND wd.channel_id = '2' AND wt.status = 'open' AND wt.entry_id = wd.entry_id AND wd.field_id_19 NOT LIKE '%Hidden Object' AND wd.field_id_85 != '0'  AND wd.field_id_17 = 'First-Person'  AND wd.field_id_23 = 'Illustrated realism'  AND wd.field_id_76 = 'Horror'  AND wd.field_id_75 = 'Realtime 3D'  AND wd.field_id_19 = 'Solitary Exploration'  ORDER BY rating DESC LIMIT 16
You might also like these adventure games