A full overview of all adventure games released in the Layers of Fear Series. These can be episodes, remakes/remasters or sequels, created by either one or several companies. As long as the IP is used, we'd quantify this as part of a 'series'.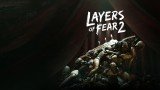 You are a star actor in Hollywood's golden age, who is offered a leading role in a new film by an eccentric, infamously mysterious director. The mystery is compounded by the fact that the shoot is supposed to take place aboard an ocean liner. For our hero, the transatlantic cruise soon bec...
» Full game details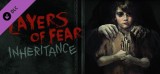 Mac, PC, PlayStation 4, Switch, Xbox One, Linux
Expanding the plot from Layers of Fear, Inheritance tells the story of the painter's daughter coming back to her childhood home to face her past. Can she forgive her father, or will she resent all that has happened? Relive her experiences and witness the full scope of the tragedy that has swal...
» Full game details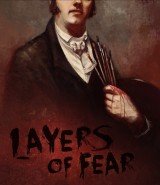 Linux, Mac, PC, PlayStation 4, Switch, Xbox One, Oculus Rift, HTC Vive
Delve deep into the mind of an insane painter and discover the secret of his madness, as you walk through a constantly shifting house. Layer by layer uncover the visions, fears and horrors that entwine the protagonist and finish the masterpiece he has strived so long to create.
» Full game details