Beneath a Steel Sky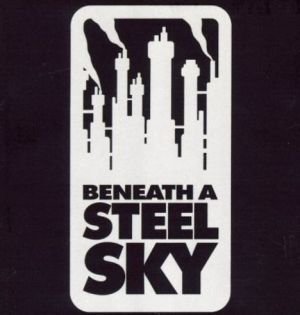 When orphaned Robert Foster is seized at gunpoint from the peaceful village he calls home and flown a thousand miles to a city he's never seen, he can only ask himself: why me? Escaping from his abductors into the dark metropolis, he vows to avenge the murder of the only family he's ever known.
Now legally available as freeware.
Stuck in
Beneath a Steel Sky
, or looking for the best way to proceed? Click below to view our walkthrough for
Beneath a Steel Sky
and wonder no more!
Note, these will contain spoilers.

Posted by thorn969 on Apr 6, 2017
A lovely classic

Yes... it is short... and has unnecessary deaths and other issues. But the puzzles were well integrated with the game and it is a good adventure game for its time....

Posted by Antrax on Jul 24, 2012
An overrated classic

BASS suffers from extreme minimality. It's not that only that the game is short. It's also that dialogue options are few, many characters don't really do anything or say anything interesting, puzzle solutions are usually a single step and you have access to...

Posted by emric on May 22, 2012
a retro piece of british adventurey sci-fi goodness

This is definitely one of the better examples of retro adventure gaming! The puzzles are all pretty much inventory based. but like many adventure games of it's time, it does suffer from some annoying pixel-hunting. What makes it stand out is the creative...
SELECT wt.entry_id as entry_id, we.entry_id as review_id, wt.title, we.field_id_46 as rating, wd.field_id_71 as series FROM exp_channel_titles AS wt, exp_channel_data AS wd LEFT JOIN exp_playa_relationships as rl ON (rl.child_entry_id = wd.entry_id AND rl.parent_field_id = 31) LEFT join exp_channel_data as we ON we.entry_id = rl.parent_entry_id WHERE wt.entry_id NOT IN (SELECT entry_id FROM exp_category_posts WHERE cat_id = 10) AND wd.channel_id = '2' AND wt.status = 'open' AND wt.entry_id = wd.entry_id AND wd.field_id_19 NOT LIKE '%Hidden Object' AND wd.field_id_85 != '0'  AND wd.field_id_17 = 'Third-Person'  AND wd.field_id_23 = 'Stylized art'  AND wd.field_id_76 = 'Science Fiction'  AND wd.field_id_22 = 'Point-and-click'  AND wd.field_id_19 = 'Quest'  ORDER BY rating DESC LIMIT 16
You might also like these adventure games