Casebook: Episode III - Snake in the Grass
review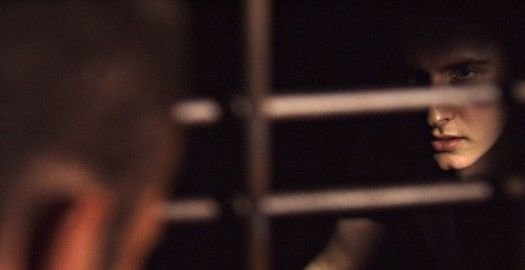 Game information
Advertisement
Adventure games by Areo
BITMAP BOOKS
Note: Due to the close connection between storylines, there are partial spoilers relating to the outcome of Episode II in this review.
It's been a while since we met up with Detective James Burton. Last time we saw him, he was standing alone in his home, a mysterious painting clutched in his hands and a failed case weighing on his shoulders. Prior to that moment, the Casebook series had us silently partnered with Burton during the investigations of the Birchermann children's kidnapping and the suicide/homicide of Francis Salt at the Skylark Apartments. During these inquiries, we got to know him fairly well: he may have been a tough investigator, sometimes prone to extreme measures, but he believed in the law, in doing things by the book.
When we first see Burton in Episode III - Snake in the Grass, he's different, and there's an unhealthy spark in his eyes. What happened? What transformed Burton into a vengeance-obsessed detective ready to lie to his superiors, steal evidence and sneak into crime scenes outside his jurisdiction? Marlon Hapman happened. The primary suspect from the Skylark case was a painter, a chemist, a gardener and a ruthless murderer who liked to use the blood of his victims for his landscapes, but somehow Hapman escaped justice thanks to a cast-iron alibi, and Burton has spent the last few months tracking him down. Finally, he's located Hapman in a small town named Garden, and doesn't hesitate to call back his old partner to help him nail this killer once and for all.
The new adventure opens with a nice recap for newcomers, though I strongly recommend playing the series in order for more immersive continuity. Shorter than the second installment, this episode soon proves to be another a solid mystery story filled with clever red herrings and ambiguous characters, enriched by a thick, often unnerving atmosphere, and very subtle writing in which Biblical metaphors seamlessly coexist with pop-culture references and deeply emotional, dramatic moments. Henry Feltham, the writer of the series, has really outdone himself, delivering a cunning, deceptive script that will leave players pondering and suspicious until the very end. It's a script that makes the already labyrinthine Episode II – The Watcher look like a nice stroll in the park.
If you are familiar with David Lynch's masterpiece Twin Peaks, you will instantly feel a familiar vibe from the happy town of Garden. This is a town where the trees are tall and green and everyone seems joyful beyond measure, a place described as a paradise where one can find peace and redemption. But is it? Like Peyton Place and Twin Peaks before it, Garden hides its sins very well, yet one can feel the corruption flowing under the shining surface, behind the wooden façades of the pastel houses, beneath the beautifully-tended rose gardens. And when an altar boy slaughters the town's watchmaker and claims that God commanded it, both you and Burton will have to face a town capable of anything to protect its secrets, including a sheriff who doesn't like external interference and even an old priest who believes he can talk to God.
The most intriguing feature of this new chapter, though, is that Burton is convinced Hapman's hand is behind this murder, while Dr. Anja Nilsson – the new lab technician who replaces our old pal Pete after his promotion – can't help but notice that all the clues you find point in a whole other direction. Is Hapman really that great a mastermind? Did he really plan everything so that the guilt would fall entirely upon the boy? Or is Burton too blinded by his own pride and personal crusade to see that Hapman is innocent? Players must constantly deal with these doubts, and the real fun comes when Burton and Nilsson draw totally different conclusions from the same evidence, forcing us to think for ourselves and shape our own theory.
In fact, Areo did such an amazing job with the script and the characters that during the course of the investigation, I suspected each and every one of them at least once. I took many notes, both during the various interrogations and the scientific analyses, and every time I sifted through them, I came up with some new theory, confident that it was the real deal, only to find myself once again taken aback by the next revelation. Right until the last interactive crime scene, I was really unsure about where the investigation was going, but when the truth was finally revealed, every piece fell right into place and I slapped myself for not seeing it from the beginning.
What didn't surprise me at all is the outstanding quality of the FMV direction. As the game progresses, the direction changes according to the tone of the investigation, and the early panoramic shots of Garden make way for close-ups of slightly unsettling details, like a cross hanging askew on a wall or a stone covered in dirt and blood. The city that seems so bucolic and peaceful at the start of the adventure will appear much different by the end under a totally new light. The editing and the cinematography are as good as the direction: long, uninterrupted takes, steadycams and montage sequences make for a thrilling experience, and the dimly-lit locales, like a shabby church or a filthy shed, convey a decidedly gloomy atmosphere.
An honorable mention must go to the visualizations of Burton's theories when the detective tries to piece together the various clues. These sequences make great use of wide lens, slow motion and distortion effects, and a grainy film that stems right from classic Noir movies, and they are bound to send a few shivers down your spine. I felt uneasy watching the primary suspect covered in blood, kneeling beside a well-tended garden and making the sign of the cross, while an overcast sky unnaturally prolonged the trees' shadows. The music, of course, plays its part in building an effective ambiance, and while the main theme of the series makes a welcome return, the new orchestrations are the best Casebook has seen so far, with spooky drums and screeching, heart-pounding electronic sounds.
The acting is once again very solid, and while Nick Duvall-Smith (Marlon Hapman) steals each scene he's in, every actor did a great job in capturing the essence of their characters. From the absent-minded Father Paul to Georgia Flavin, an erotic painter who's also an Essene healer, the supporting cast is a great ensemble of quirky personalities that work perfectly as unconventional suspects. At first I wasn't particularly fond of Dr. Nilsson, mainly because I had grown attached to the sarcastic, down-to-earth approach of Pete, but in the end her rather shy attitude, almost like she's whispering with you, won me over. However, Julian Temple as Detective Burton is the real pièce de résistance. I was so used to seeing him neatly groomed and elegantly dressed, as nice and polite with his informants as he was tough with the suspects, that it came as a shock to see a scar marking his face, a beard untended, and his good manners abandoned for a sharp, ornery approach. Temple delivered a great performance, especially near the beginning of the game, when he's constantly fighting to prove that Burton's motivations are more than groundless obsession, and at the very end of the episode, where his eyes, even before his grumbled words, speak volumes about his inner turmoil.
The finale itself is both powerful and emotional: not only is the dramatic escalation breathtaking (one scene had me jumping out of my seat, literally), but the conclusion is so bittersweet and involving that I was grieved not to find the usual trailer for another episode with promises of more yet to come. There are actually two possible outcomes to this one, and though they offer only an aesthetic difference, players are presented with a moral choice that is entirely believable in the context of the game and incredibly engaging. This choice is introduced so convincingly that it left me staring at the screen and thinking for almost five minutes while I tried to decide the right thing to do. Despite the negligible effect on the actual result, I found this personal dilemma a really welcome addition.
Unfortunately, while the story and plot development of Snake in the Grass are undoubtedly the best of the series, the gameplay takes a few steps back. While the second installment surprised me with some clever puzzles, many different minigames and even a rudimentary inventory, the third episode returns to the highly streamlined experience of Kidnapped, making this adventure both very short and rather repetitive. The gameplay is still broken down into three distinct parts: the first-person exploration, where players have to carefully comb crime scenes in order to find clues; the scientific analysis, where the evidence is examined through a series of minigames (like testing DNA samples or matching footprints and fingerprints); and the evidence folder, where the player has to manually link clues to prove, for example, that a certain character was at the crime scene at a certain time. In The Watcher, we were required to visit the various locations at different times to find new evidence, but here no situation requires this kind of thorough examination, so the option to move between crime scenes is rather pointless. Moreover, some of the objects you must find are so miniscule that it's quite impossible without the Intuition feature (very much like a hotspot revealer that shows one item at a time). This problem has always affected the series, but in Snake in the Grass it is especially annoying, since you'll often be looking for chemicals that all look the same, and spotting the right one can sometimes be really challenging.
This isn't the only problem, either. Gone are the interesting minigames seen in the second episode, as here the scientific analysis phase is spent with just three different types of tasks – separating chromosomes, testing reagents and finding prints – and they become quite tiresome after the first investigation. Even the standalone puzzles that were so interesting in the last game are replaced by more contrived challenges here, like building a mechanical device from scattered parts or analyzing a building blueprint in search of anomalies. These don't usually require more than two or three clicks to solve, and there's almost no reasoning involved. There are a couple of exceptions which are more interesting, like figuring out what a strange machine does or examining a detailed map of a forest, but only the final puzzle really stands out. I found the process of concocting a precise substance to be very clever and quite tough to achieve, requiring a certain attention to detail and a good memory (although the puzzle can be forced through with trial-and-error).
All in all, considering the lack of any real difficulty (aside from the miniscule hotspots), it took me barely three hours to complete the episode. Even that's being a little generous, but it was three hours well worth spending. It's currently available only by download from the official website, and with a trilogy of games now under the Casebook belt, there's no better time to catch up on what you've been missing. If you are searching for a good mystery story and are a fan of FMV adventures or procedural shows like CSI, the series continues to be a perfect choice. Like its episodic predecessors, Snake in the Grass will grab your attention and keep you on the edge of your seat. It's a bit disappointing to see the steps back in terms of challenge and gameplay variety, but this third installment has the best story of the three episodes, and the supporting characters are interesting and suspicious enough to hold your attention fast. The atmosphere is captivating through the whole adventure, the cinematic quality consistently high, and the finale is truly inspired. Let's just hope it doesn't represent the end of this fine independent series.
Our Verdict:
While the gameplay takes a step back from the previous episode, the storyline and filmic qualities have never been better, and Snake in the Grass will certainly please fans of the series and every adventurer in search of a gripping mystery.
GAME INFO
Casebook: Episode III - Snake in the Grass is an adventure game by

Areo

released in 2009 for PC. It has a Live Action style and is played in a First-Person perspective.


Want to share your own thoughts about this game? Share your personal score, or better yet, leave your own review!

review
Other articles you might enjoy