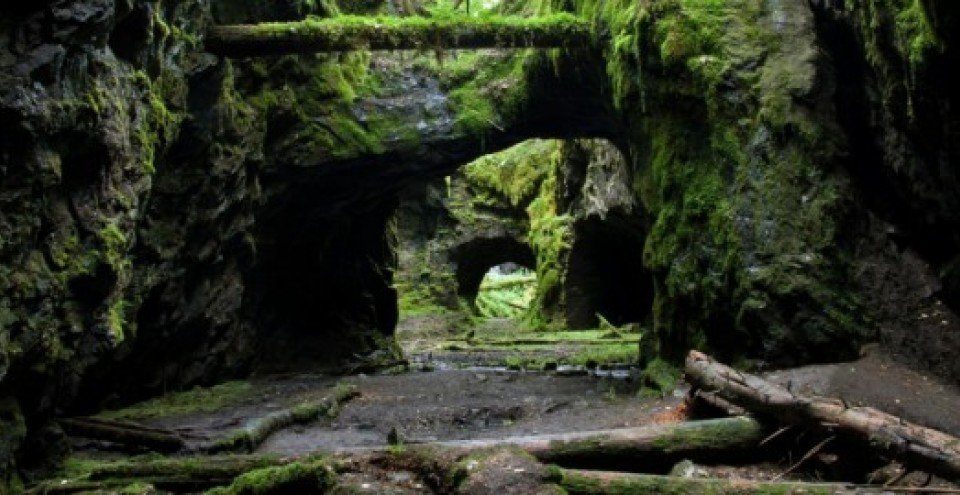 Game information
You might also like these adventure games
Advertisement
Adventure games by MDNA Games
BITMAP BOOKS
Private detective Carol Reed has been solving mysteries since 2004, when she left England and moved to Norrköping, Sweden. Profound Red is her twelfth adventure game appearance, and this one excels in the depth of its story and alluring locales. It all begins when Carol's friend Stina sends along a text message from a young woman, Louise Elliot, whose body has just been discovered at the foot of the Azure Cliffs. The message indicates suicide, but there are enough oddities about the circumstances that Carol decides to investigate. Doing so requires unravelling an intricate "treasure" hunt while uncovering personal histories and hidden motivations that take the search for truth to a whole new level.
This is a perplexing case full of clues that enlighten, entangle or obscure. So much that you see and hear at first is deceptive. The sophisticated victim, for instance, known for kindness to her co-workers. Or her romantic companion, with his boy-next-door face and seemingly innocent manner. Or her brother, who claims to have started anew to create local jobs when their father's sheet metal business failed. There's a duality between appearance and reality that keeps the intrigue churning.
I've played all eleven of the previous Carol Reed mystery games, and this has one of the largest, most varied environments. Each place you visit exits to a map of Norrköping, and new locations are added as the investigation progresses. The venues open with a sepia-toned photograph and a small splash of color; it's amusing to look for the color as you wait briefly for the environment to load. As usual, the scenery is viewed from a first-person perspective and is made up of photographs in a slideshow-like presentation.
My favorite locations in the Carol Reed games are out-of-doors, and the world once again nails that pristine "fresh and dazzling" aura. Light shines through the trees, highlighting colorful reflections in a pond. Shadows mirror the railing on a bridge and create leafy patterns on a wire-mesh hut. Rock formations are covered with swirls of hanging moss. Winsome surroundings also capture a darker side. You'll find abandoned factories full of graffiti and eerie basements strewn with debris. A street's crumbling, once-identical houses are now distinguished by different levels of decay: siding has been stripped, roofs punctured, and mildew-colonies splattered across the walls.
These games often add a tinge of Swedish history. Profound Red's contribution includes a visit to Norrköping's Museum, where you'll view historical rooms representing Swedish culture and how it was influenced by world events in the '50s through the '80s. You will also spend quite a lot of time in a swingers club. This was an eye-opening experience for me, as I had no idea how much equipment it apparently takes in order to properly "swing" and (as sign-posted in the bar) "love generously." I admit that my first few investigations here revealed some startling novelties, though by the time I had to root through the trashcans, the whole place had taken on a definite "ewww" factor. This game – unlike most of its predecessors – contains themes that make it inappropriate for children, teens and demure adults.
There's very little animation in Profound Red, just a quick bit at the end. However, the gameworld is so large and detailed, the sounds and music so atmospheric, and you navigate so quickly and seamlessly that I don't think the lack of ambient movement detracts all that much. Birds twitter and crickets chirp as you walk about. Interactions bring the click of metal devices, the snap of keypad buttons, and the sproing of a trampoline. Background music includes simple piano melodies, staccato strings, and reverberating chime-like tones with a mystical quality.
A pleasant aspect of playing such a long-running series is watching for changes in familiar places and people. In Carol's apartment over the years, computers and televisions have been upgraded, and her fabulous adventure game collection has continued to grow. Popular characters reappear, sporting new fashions, props, and beard styles (though from what I can tell, Bigge's tattoos stay the same). Jonas's hair gradually grays; Stina's is now a whiter shade of blonde. Their problems, helpful advice, quirky requests and jobs are worked into the storylines. The developer, Mikael Nyqvist, makes a cameo in each game, taking on different roles – here he plays the part of Louise's brother. Nostalgia does add to the experience, but if you haven't played other Carol Reed games, you don't need this background in order to enjoy Profound Red.
In addition to the recurring characters, Carol's investigations introduce several new personalities related to the case. The victim's family, friends and enemies occasionally shed light on the goings-on. The characters are not professional actors, but real-life individuals who have been photographed in different poses. The gestures and distinct postures create a sense of movement while they speak, but the effect is not as smooth or nearly as realistic as full-motion video. Voice-overs reveal a wide range of accents and are suitable to the characters. Carol sometimes comments during the course of her inquiries, offering explanations, warning of limitations, and noting progress. She is again voiced by Sara Louise Williams, whose charming English accent adds substantially to Carol's persona.
During dialogs, a notebook springs up with questions Carol wishes to ask. Clicking on the questions results in brief, to-the-point responses. Though Carol doesn't spend a great deal of time interrogating people, you do learn a lot about each individual from these conversations and from what is revealed when you search their homes, workplaces, and hideaways. When characters have nothing more to say until later, you usually can't access their locations. Similarly, certain explorable locations appear only temporarily on the map and are removed when you're done with them, saving you from wasting time in nonessential searching.
Profound Red uses a point-and-click interface. Pressing the space bar shows all hotspots, and the game has an excellent hint system. Consulting Carol's notebook at the top right of the screen will show the current objective, giving you a decent idea of what to do next or whether to continue at your current location. A click will reveal more specific hints as to what you have missed or what you should try. The game has an autosave feature, plus dozens of manual save slots.
As always in Carol Reed games, careful observation of the environments is extremely important. Frequently, hotspots allow you to look closely at points of interest (plus some red herrings), pick things up, and use objects or devices. Places where inventory can be applied are indicated by a gear icon hotspot. The inventory rests atop the screen and is very easy to use. You can combine items here and also view them up-close.
The puzzles are diverse in Profound Red and range from easy to medium difficulty. Many involve following the written hints and picture tip-offs that are part of a special game Louise designed right before her death. Solving this clue quest eventually rewards you with a clear picture of Louise's state of mind before her fatal plunge. You will also need to suss out codes to access multiple electronic devices. Sometimes you'll confront minigame-like challenges – puzzle boxes with color and/or image sequences, for instance. In addition, you'll find hidden keys and key cards and will have to match them with their locking mechanisms.
Though the conundrums are well-clued in general, occasionally information in the game indicating what you should do next is purposely tenuous, adding to the challenge if you choose not to consult Carol's notebook. One frustration: a couple of times, Carol refuses to use an item that seems grooved for a particular hotspot, but Carol insists on something more specific. A key in a keyhole needs a lubricant, for instance, and I carried a greasy item, but apparently only a precision lube will work for that key.
After ten hours of avid sleuthing, I reached the end of Carol's inquiries and confronted a final, abrupt twist I did not see coming – in fact my theories were mostly wide of the mark. Looking back, some of it I could have noodled out if I'd given it more thought. But happily, the denouement was a jolt.
Available exclusively at the developer's website, this game is distinguished by its beautifully photographed, expansive gameworld with locations all over town and country. But what I like most about this series (and Profound Red in particular) is the balance and pace. You are seldom bogged down, as virtually all the challenges are fairly clued. If you aren't sure what to do next, glancing at the notebook provides a goal to work toward. You can visit several locations within the space of an hour, gathering new facts, solving puzzles, noticing clues, and furthering your story speculations. You are nearly always hot on the trail. Though I finally set this game aside with one mystery unsolved – I still don't know why red is significant – I feel profoundly satisfied. And, as always at the end of a Carol Reed mystery, my appetite is keenly whetted for the next case.
Our Verdict:
Profound Red doubles down on everything laudable about the Carol Reed series, while adding an unusually twisty plot and branching out with unexpectedly mature content. For longtime series fans, it's a must-play. For newbies it's a great introduction to the heavenly light and intimate darkness bound up in Sweden's quaint cityscapes and verdant countryside.
What our readers think of Profound Red
Want to share your own thoughts about this game? Share your personal score, or better yet, leave your own review!

review
Other articles you might enjoy