Casebook: Episode I - Kidnapped
review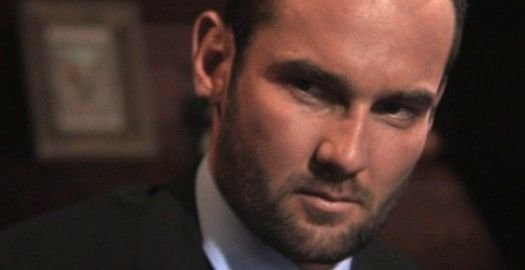 Game information
Adventure Gamers Awards
Advertisement
Adventure games by Areo
BITMAP BOOKS
There are few subjects capable of polarizing the opinions of adventure fans like Full Motion Video games. Some people like the realistic dimension that good direction and live actors can bring to a story while others find the frequently cheesy quality unbelievable and the gameplay in "interactive movies" too simplistic. Love it or hate it, however, in the late '90s this technique seemed to fade away due to the enormous production costs, so I was surprised to learn that a brand new episodic series is now trying to revamp the old splendours of FMV adventures. Surprised and delighted, which should make it obvious which of the two categories I fall within.
The series is Casebook, from a small team of independent developers in New Zealand called Areo (until recently known as Clocktower Games). The first of six planned episodes is Kidnapped, and this debut adventure is a pretty courageous one. In a time when developers are confronted with serious budget limitations, Areo chose a potentially expensive approach, but in developing their own technology they've managed to raise the bar in terms of indie production values and film quality. Even better, they included a massive dose of direct exploration of the environments, a quality reminiscent of the old Tex Murphy classics but often underutilized in other interactive movies, and even a pinch of casual gaming in the form of dozens of mini-games. The initial results aren't completely successful, but a solid foundation has clearly been established and the bravery of the attempt is admirable.
Kidnapped introduces players to the silent role of a young police recruit on his first day of duty, paired with Detective James Burton, a well-dressed, snappy but rough police detective with a reputation for being a real pain in the neck. After a quick briefing on the case, Burton leaves us alone in Harry and Greta Birchermann's bedroom, from which the two young children of a notorious industrialist have been abducted during the night. The only obvious sign of the kidnapper is a creased letter requesting three million dollars as ransom, but it is our task to meticulously scour the bedroom in search of better-hidden evidence. Meanwhile, Detective Burton interrogates the suspects, from Sylvia, the newlywed second wife of Mr. Birchermann, and Clara Mitworth, the old nanny of the house, to Larson Birchermann himself. "Everyone lies. And if they haven't already, it doesn't mean they won't", says Burton, as the investigation proceeds and the skein entangles more and more.
The deeper the investigation goes, the more questions arise. Why there are stains of whiskey scattered on the bedroom floor? Why does Clara say that the Birchermann's marriage isn't exactly a love nest? Why does Mr. Birchermann hush up the theory of a revenge crime, and why he is so uncomfortable with the police being in his house? Why doesn't Sylvia speak gladly of her past as a soap opera actress? Everyone seems to have closely-guarded secrets and as the mystery unfolds, the episode's plot delivers more than one surprise and several well-planned coups de théâtre that will hold the player's attention up until the very end. Through the four acts in which the adventure is divided, the writing – mindful of noir movies from The Maltese Falcon to Roman Polanski's Chinatown – always demonstrates a high quality and cracking sense of pace and suspense. The dialogues are believable and often filled with a hard-boiled, sharp sarcasm that not only proves to be extremely fitting but also helps construct an intriguing old-Hollywood atmosphere.
Like every good mystery worthy of its name, Kidnapped provides a well-assembled cast of supporting characters. Whilst a little stereotypical and perhaps a bit restricted, each character is given a detailed background, and the main suspects are particularly polished, both in their motivations and in their lines. Amongst them, James Burton really stands out as a fascinating lead character: behind his fancy outfit and trendily-shaved beard, one can sense more personality than the average rough-and-tough detective and there's at least one detail about him, which I won't give away, that makes me really curious about his personal story. Of course, since we're dealing with an interactive movie, even the best script would have miserably failed without a good group of actors, and whilst it's pretty unlikely that we'll see any of them nominated for an Academy Award, they nonetheless manage to give a believable ensemble performance, with only a few exceptions that fortunately don't invalidate the overall impression.
Creating an equally favourable impression is the game's luxuriant graphical presentation. The direction may not shine for originality or virtuosity, but the cinematography depicts both the high-class locations of the first act and the dirty, poor outlying settings of the later ones with vivid mellow colors, appropriate lighting and atmospheric chiaroscuro, as in the most effective film noirs of recent years. The editing of the cutscenes is also nicely done, and the ability to move the camera slightly even in these non-playable segments adds greatly to the player's feeling of immersion. Eye movement is simulated with striking resemblance, with the exception of a slight peripheral blur that occurs when the player pans too fast and a little loss of definition during the forward movements.
The sound department is just as polished, with realistic effects – traffic noises, water drippings, police sirens and so on – and a soundtrack that reminds me of those old noir movies where the detective, after a tough day of work, always visits a smoky, shadowy bar with a soft piano accompaniment. The only complaint I can make is that the actors' voices are sometimes too low and murmured, making it hard to understand their lines completely. In this regard, the lack of subtitles is an unpleasant fault that I hope will be corrected in further installments.
Casebook plays from a first-person perspective with full 360-degree rotation, but what really sets this game apart is the emphasis placed on direct exploration: each crime scene can be thoroughly searched in every corner by keeping the left mouse button pressed to move forward while the mouse guides you in the desired direction. Or if you're comfortable with it, you can also use the keyboard to navigate through the scene like it were a real-time 3D environment. This way you can carefully examine the rich, detailed environments in search of clues and evidence to photograph for further examination. These clues vary greatly, from material traces of the kidnapper – such as footprints, synthetic fibres or personal objects left behind – to blood, liquid or hair samples. Fortunately, Detective Burton is always extremely clear on the primary objectives, thus avoiding mindless pixel-hunting. For example, when the investigation leads to an old warehouse where it's possible that the kidnapper took the children, Burton will ask us to find evidence to prove they were actually there, like DNA traces through blood or saliva.
Once a clue has been found, players must photograph it, listen to what Burton has to say about it, and then analyze it with forensic tools. This segment of the gameplay unfortunately falls pretty short, since it's handled through a series of mini-games that quickly become repetitive. The problem is that they are far too simplistic, and often unnecessary since the player can't fail these tasks by overlooking an important clue: for example, if the player must find a fingerprint on a given object – by moving a brush-shaped cursor over the evidence – the game won't let you proceed unless you find it. And once it has been found, you'll need to highlight six distinct traits that are the same every time, once again without the opportunity of missing them.
If the developers had improved forensic examination with more challenging mini-games, or with at least better variety, it could have been more than a tiresome stage leading to the next step of the investigation, the much more interesting "evidence folder". Here players have to catalogue every piece of evidence found according to location, character and type of clue (DNA, fibres, prints, objects, etc.), thus reconstructing what happened in every scene, and how, including the chance to establish links between relevant evidence. At later points in the game, the player will also encounter some dialogue options to help Burton conduct the interrogations by choosing the attitude of the questioning. The player's choice doesn't actually influence the outcome, only triggering a slightly different cutscene, but this is a welcomed addition that I hope to see further developed in future cases.
At any time during the game, a tap of the space bar will show a journal where the player can see the current objectives, read a synopsis of the various interrogations conducted by Burton and examine the map of the present location. The evidence folder, which functions like a sort of inventory, can also be consulted and is a precious aid in the investigation because, as the mystery unfolds, players will have to keep track of a great number of details, from the classic "who was where and when" to more subtle clues, such as which poison was found in a given location or which color the hair found in a particular spot was. There is an option to reveal all the hotspots of a location, but in a game heavily based on exploration, this should be considered only as a last resort. It should also be noted that there isn't an option to save the game, since it can never be made unwinnable and it automatically registers the player's progresses.
By now it should be pretty obvious that Kidnapped doesn't have any real "puzzles", at least not in the traditional sense. As an interactive movie, this helps the feeling of immersion and the pace of the plot, allowing the game to flow smoothly between exploration of the environments and detective guesswork, but it also influences the adventure's difficulty, making it sometimes too easy. When dealing with the evidence folder, for example, the game automatically highlights the linkable elements, undermining the creative thinking of the player who simply has to select the correct pair of evidence. A little less direction and a little more challenge would be a great way to refine future episodes without distorting the story-driven nature of the game.
All in all, Casebook: Episode I – Kidnapped is very solid first adventure (dare I say a pilot?) in what will hopefully become an enthralling ongoing thriller/mystery series. The filmic qualities already show tremendous potential, and if the gameplay can be polished and improved, at least concerning the mini-games and sometimes excessive ease, the series should inspire a devoted following from longtime FMV fans. The case gets closed on the Birchermann kidnapping in about three hours, so it isn't a lengthy experience, but the weird, uneasy world of Skylark Apartments awaits in James Burton's next investigation. The game is sold directly from the Casebook website, where you can also view a trailer and read up on future installments. With the second title already well underway and planned for as early as February '09, I'm now eager to play Episode II – The Watcher. In fact, if this first experience is any indication, the series is one that all interactive movie fans should be watching with great anticipation.
Our Verdict:
Not only a very good pilot for a promising mystery series, but in its own right Kidnapped is an entertaining, if brief, adventure game – oops, "interactive movie".
GAME INFO
Casebook: Episode I - Kidnapped is an adventure game by

Areo

released in 20082009 for PC. It has a Live Action style and is played in a First-Person perspective. You can download Casebook: Episode I - Kidnapped from:
Want to share your own thoughts about this game? Share your personal score, or better yet, leave your own review!

review
Other articles you might enjoy