When asked to write an article of any nature--whether it be a review, interview or feature--one usually tries to draw parallels. By rights, I should start this article by referencing some other long-running adventure game series like King's Quest or Monkey Island, but that wouldn't do the Reality-On-The-Norm (RoN) series any justice. RoN, after all, is something unique.
The principle behind RoN was dreamt up several years ago by a group of Adventure Game Studio users who wanted to do a group project. The idea was to create a series of games based around the fictitious town of Reality-on-the-Norm. The thing that immediately sets the series apart, though, from any of those mentioned above, is that the individual episodes are not written by the same people. In fact, ANYONE can add a game to the series. The characters or events do not have to be related in any way, other than through being present together in this rather wacky town.
The characters are one of the things that make RoN special. An eclectic mix by anyone's tastes, the ensemble includes a wannabe dark mage, a pirate postman, a werewolf real-estate agent, a zombie mayor and even the Grim Reaper. All of these characters, and many others, are at various times present either under your control or as a non-player character you can interact with. One character, though, deserves particular mention--the bum. More than a tad deranged, the bum's personality changes from game to game, leading to some very creative uses in puzzles.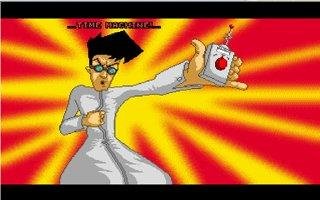 Anything and everything is possible in the RoN world. Want to play a game that involves Monty the Mole? Commander Keen? David "Knight Rider" Hasselhoff? With RoN you can. The fact that anyone can freely contribute to the series means that its potential for growth is unrivaled. Indeed, at the time of writing this article, there have been over sixty RoN games. Even King's Quest could only manage eight...
Of course, characters are only one side of any story--location and plot also have roles to play, and RoN shows an amazing amount of variety in these areas as well. In wickedly implausible style, the plots of the various games vary wildly. Ranging from your typical save-the-world-from-your-generic-evil-tyrant games to avenging your brother's death (as a chicken, mind you), there is nowhere that RoN does not dare to tread. The setting, meanwhile, is a carefully chosen one, with familiar central areas such as the town centre with the Yahtzeebrand store (complete with eventual superhero clerk) giving way to woods, a beach, mad scientist lairs and even other planets. Whatever location you want, you are free to create it.
So why do people actually get involved? Reality-On-The-Norm was a series that could quite easily have failed, and yet it did not. The answer is quite simple: a general survey of RoN authors will quickly tell you that the reason they got involved was the idea of a shared creation--the fact that their actions affected the shape of the series, and thus the direction taken by other, later authors. There are also some particularly fine examples of AGS games flying the RoN banner, and, with the open house policy on sharing resources, Reality-On-The-Norm is an ideal way for a new AGS user to cut his or her teeth.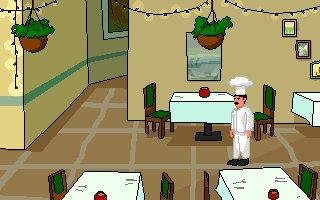 Of course, with so many authors writing RoN games, there are inevitably lots of different styles. Aside from the obvious technical differences (some games use AGS, others AGI Studio, others are interactive fiction), there are also stylistic differences. From the intricately crafted adventures of Apocalypse Meow to the mood-altering mind trips of Davy Jones C'est Mort (which caused an uproar at the time of release by killing off one of the central characters), there is a huge amount of variety. As you'd expect, this is something of a double-edged sword. The huge number of games and creators means that there is almost certainly a RoN game to which you'll take a fancy (if not several), but it comes at a price. For, as with any series, there are going to be installments that, well...just aren't any good. I could name games that I didn't enjoy, but I don't think this would be fair--with games of this nature, there are bound to be wildly differing opinions on each and every title. The other problem is simply one of plot inconsistencies. Although the community has done a decent job in policing itself to try and ensure that the games fit, trying to sort the games into a timeline is seemingly impossible,
Don't let that put you off, though, because Reality-On-The-Norm is something you rarely see--an example of a community that has grown through creating something deeply special. It's a community that is still growing strong, and one that is branching out from simply producing games. For, as with any successful game series, there has been the inevitable fan work in other fields--RoN comics, prose stories, flash movies, and even desktop mascots!
Clearly, then, there is something here for everyone. But why believe me when community member Creed Malay sums it up so beautifully, when asked why he liked Reality-On-The-Norm so much?
"I guess because it's a fantasy world by democracy. Or just because it's neat and laugh-making. Yeah, that one."
Never a truer word spoken.
But don't take anyone else's word for it; visit the RoN website and see what you've been missing!