Remigiusz Michalski - The Cat Lady
interview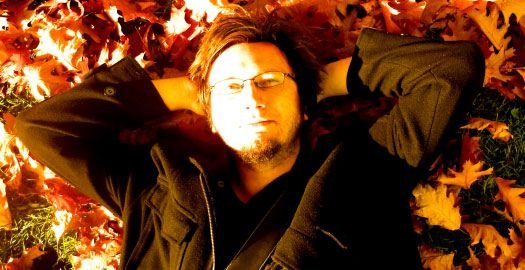 If you ever wished a horror game would meld the gore of classic "splatter" games like Harvester with more mature storytelling, indie developer Remigiusz Michalski is the right man for the job. Following his bloody but emotionally-charged debut title Downfall back in 2009, Michalski's new horror game The Cat Lady is about to spread its grisly madness worldwide. With the game's launch fast approaching, we had a chat with the man behind the horrors that have much more to offer under the surface than just extreme violence.
---
Ingmar Böke: Hi Remi. Thanks a lot for doing this interview. To get things started, I would like you to introduce yourself to our readers, as not everyone may be familiar with your work at this point.
Remigiusz Michalski: Hi, my name's Remigiusz Michalski, but here in England everyone calls me Rem. I was born in Poland and lived there until I was about 20, but for the last ten years I've lived in the UK. During that time I've gone through all sorts of jobs and kept climbing up, starting from the bottom of the ladder... Well, I still haven't got very far on that ladder, mostly because all I really want to do is make games, and that takes a lot of time when you haven't got money and a team behind you... But I had my first success with Downfall in 2009, and now, as my second game The Cat Lady is about to be released, things will change around here at last...
Ingmar Böke: At a time when very few adventures qualify as unique, The Cat Lady tells a story we haven't seen before in a game. Tell us about the story and the main character.
Rem: The Cat Lady tells the story of Susan Ashworth. The whole game is centred around her life, who she is and why has she ended up in such a bad place in her life – alone and bitter, on the verge of suicide, with only a bunch of homeless cats from the neighbourhood to keep her company, coming up to her apartment whenever she plays the piano. Susan's world, as perceived by her, is an ugly, horrible place to be – it appears to be broken down, decayed, ruined… and it's populated by cold, hostile people trying to convince her there is no beauty or happiness to ever be found. But perhaps there is still hope? She holds on to that thought, trying to set her life back on track against all odds, when everything and everyone seems to be against her. There's got to be someone she can trust. Even if it's just one person – one person in a world full of liars, traitors and murderers…
Ingmar: You're known as a big fan of Stephen King. What is it that fascinates you about his work?
Rem: I started reading his books very early in life. I was also really fascinated by films based on them – although most of them were absolutely terrible, there were few good ones too (It, Misery, The Shining). I read Under The Dome this summer, and God, he just gets better as years go by! I guess what I'd really like to achieve is to one day become for games what Stephen King has been for books for the last few decades; some sort of instantly recognisable authority, a guru, a "king"…
Ingmar: Did any of the old-school horror heroes like Lovecraft, Stoker and Poe have a similar influence on you?
Rem: I tried reading those guys when I was younger, but didn't really get them. It was a long time ago, in a whole other life. Maybe I should actually give them another chance?... Then again, there are so many young writers, I'll never have enough time to catch up on what's being written now!
Ingmar: Do you already know what project you'll be working on after The Cat Lady? Anything you can tease about the direction you will take?
Rem: To be honest, I haven't really got any solid plans. I've had a few ideas… Been thinking for a while what it'd be like to make a Blackwell game with Wadjet Eye Games – I never actually asked Dave Gilbert if he'd even consider such collaboration, but I just thought it would be fun to make some kind of parallel story about Rosa and Joey that combines his trademark dialogue style and characters with Harvester Games' raw horror… What is actually more likely to happen is me finally making a game with my brother. Instead of him being just in charge of the music, we've discussed how he could get more involved, and that would be great, because, well, he's an extremely talented artist, and we've always been able to understand each other without words, the way only brothers can.
Ingmar: Again, thanks a lot for your time, Rem. It was a pleasure to share your views and we're looking forward to the release of The Cat Lady!
Referenced Adventure Games
interview
Other articles you might enjoy