Moment of Silence goodies
The Week of Silence kicks off today! Later to come this week we will give you a chance to win a very cool exclusive prize from Digital Jesters, host the developers of The Moment of Silence on our forums for a Developer Chat, and finally give you the Adventure Gamers review of one of the most anticipated point & click adventures in many years.
Today, we kick things off first of all by hosting this exclusive behind-the-scenes video, courtesy of Digital Jesters. This video, approximately one minute in length, shows the motion capture techniques used in filming the introductory cutscene.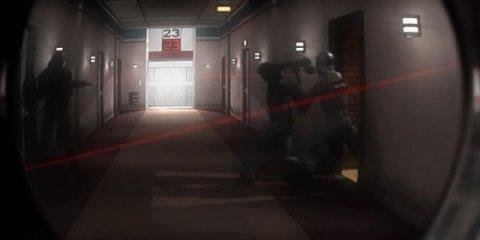 (to save the file, right-click on the link and click on Save Target As)
Besides this video, we also asked director Martin Ganteföhr to give us some thoughts on how the idea for The Moment of Silence was born--and also some thoughts on the controversies that have surrounded the game. Here are Martin's words for the adventure community:
Well, after MOTD's (Mystery of the Druids) release, we were a little bit...over-stonehenged. I was tired of fantasy and time travels and magic spells and stuff like that. I wanted to come up with something that I thought really mattered and appealed to today's people. There was a perspectives debate going on about how adventure games needed to be contemporary. I thought that one important thing was to be contemporary in terms of story.

I came up with the first idea for MOS when I surfed the web and read about the Echelon surveillance system [ed. note: here is a link with more information on Echelon]. I immediately knew that this was something I wanted to write about. Many people ask me whether the story of MOS was written before or after 9/11. In fact, a very rough 30-page draft was completed before that tragic day.

After 9/11, there have been very serious discussions here at the HoT World Headquarters about whether it would be appropriate to make a computer game about plane crashes, surveillance, terrorism and family tragedies. In fact, the work on MOS stopped for several months because of that. I was the guy with the strongest doubts, but the team encouraged me to complete the design document (which took me another couple of months). Looking back, I think it was the right decision.
Don't forget that you'll be able to ask Martin all the questions you want about MOS and other topics during our House of Tales Developer Chat, this Wednesday and Thursday. Stay tuned for more information and thanks for tuning into The Week of Silence!

feature
Other articles you might enjoy