A full overview of all adventure games released in the Creepy Tale Series. These can be episodes, remakes/remasters or sequels, created by either one or several companies. As long as the IP is used, we'd quantify this as part of a 'series'.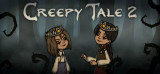 The lean years came. Mysterious evil puts the kingdom in the terror by kidnapping children and being cruel with the innocent forest habitants. Misfortune is everywhere and hunter's house is no exception: a little Ellie falls into the hands of spooky guests. Lars is lucky to escape.
» Full game details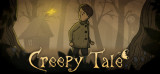 While walking with your brother, everything turns into horror and drags the hero into a series of terrible events. Your brother has been kidnapped, and you are left face-to-face with an ominous forest filled with dangers and strange creatures. Solve the puzzles that you meet on the way, do not let y...
» Full game details