The Adventure Games - Point and Click Database
Adventure Games starting with the I-TITLE-ASC
We have 75 adventure games in our database that start with the
I
. If you're looking for a specific game, try using our
adventure game search
page. You're currently on page
7
(of 7).

RedFish Game Studio (2016)
A mysterious island exists in the far reaches of the Atlantic Ocean, whose inhabitants know not how they got there or why they stay.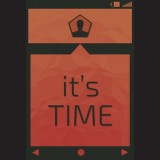 Yellow Star Games
As the lead operative in a shadowy government organization, you'll be travelling back in time completing different missions and objectives.