Why you shouldn't wait: A mid-season reflection on Life Is Strange 2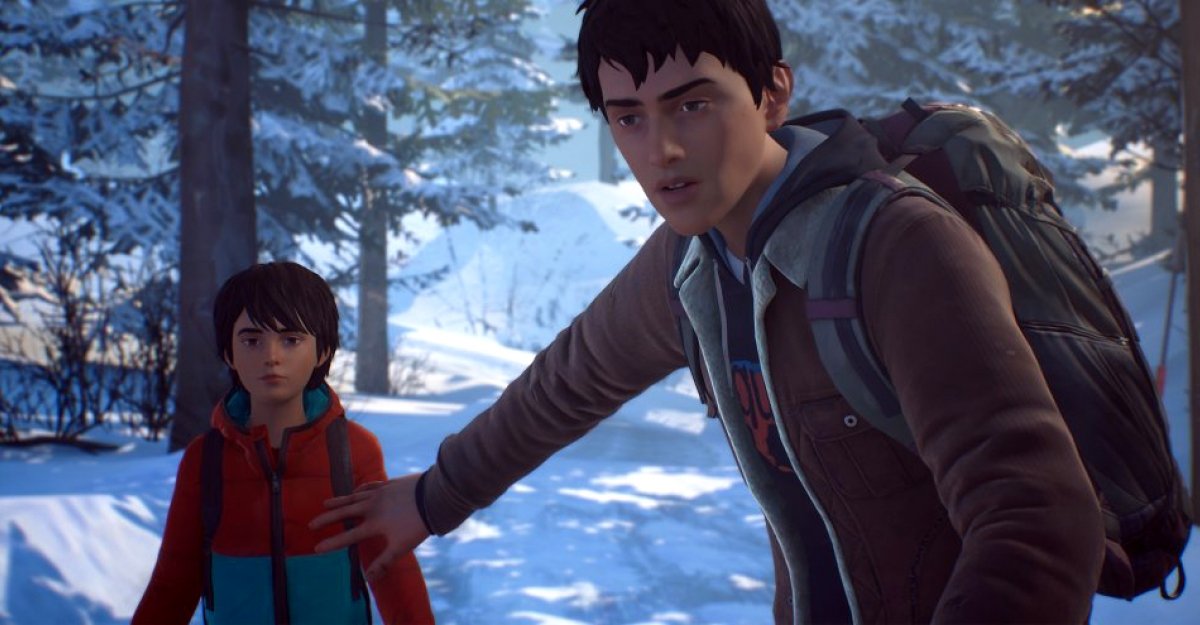 A few days before Life Is Strange 2 launched last September, Telltale Games abruptly shut down due to lack of funds. While the studio had no hand in Life Is Strange, this is significant for what it symbolizes. Several developers have dabbled in episodic games over the years, but none were as persistent or as (seemingly) successful at it as Telltale—with the emerging exception of DONTNOD, whose first Life Is Strange series sold more than three million copies. For the pioneer of episodic gaming to fall just a few days before their closest successor's sophomore effort debuted was a daunting omen.
Starting with their first Sam & Max game in 2006 and refining the concept over time, Telltale considered an episodic series not as "one long game" arbitrarily broken up into chunks, but as a serialized story told in regular intervals, like a TV series. DONTNOD mimicked this format with 2015's Life Is Strange, releasing five episodes on a (somewhat) set schedule, with dramatic cliffhangers between episodes to keep players coming back.
But since Telltale came up with this games-like-TV formula, the way we watch TV has changed. The ubiquity of streaming services, DVRs, and on-demand means we can watch what we want, when we want, no schedule required. At around the same time Telltale was coasting on the success of their breakout hit, The Walking Dead, Netflix popularized "binge watching" by releasing all episodes of their TV series on the same day—a practice that spills over to episodic games when players wait until a full season is released before jumping in.

And that brings me to the biggest reason I urge those who intend to play Life Is Strange 2 eventually to jump in now instead of waiting: Episode 3 ends with a cliffhanger that simply won't hit you the same way when you can immediately proceed to the next installment. It's tragic and unexpected and shocking; it's inevitable but you won't see it coming. If my suspicions are right, it has the potential to change the rest of the story in a drastic way, but even if I'm mistaken about where the adventure is going, the wait to find out is something that can never be replicated. Wasteland's ending made me worry about these fictional characters, Sean and Daniel, with an urgency that games rarely achieve, and I'll continue to worry about them until Episode 4 comes out in August. If not for the enforced delay between releases, I would have played on and immediately learned the outcome, and the emotional impact surely would have been weaker as a result. I also fear that people who wait to play will have this cliffhanger and resulting story twists inadvertently spoiled for them. (I've never watched an episode of Game of Thrones, but thanks to social media, I know how it ends…)
Of course, waiting to binge play an episodic series also has a financial impact. These games are made with the expectation that the early episodes will sell well enough to justify the season's continued development. But as Telltale's sudden closure proves, you never know what's going on behind the scenes. I don't want to suggest that DONTNOD is in a similar position (I honestly have no idea), but the more subdued reception and longer wait time between episodes hints that Life Is Strange 2 hasn't taken off like the first game, which had already sold a million copies by this point in its lifecycle. (DONTNOD hasn't revealed sales numbers for the sequel, but I think we can read between the lines.) People who wait to play do so on the presumption that the game will be available later. Hopefully they're right, but as Telltale's games are being de-listed from online stores, maybe we shouldn't take it for granted.
I do understand the temptation to wait. I was on the fence about Life Is Strange 2 when it first launched last fall, for the sole reason that it starred different characters than the first series. That seems so silly in retrospect. Life Is Strange 2 has equally compelling characters, with a story and scope that are much more ambitious. And it's here; it's happening right now. I love the characters and world DONTNOD has created, and so far I've loved living Sean and Daniel's story with them. I want other people to have the same experience—before it's too late.
Referenced Adventure Games
feature
Other articles you might enjoy