Robert Penney makes Fictional Bad Games
interview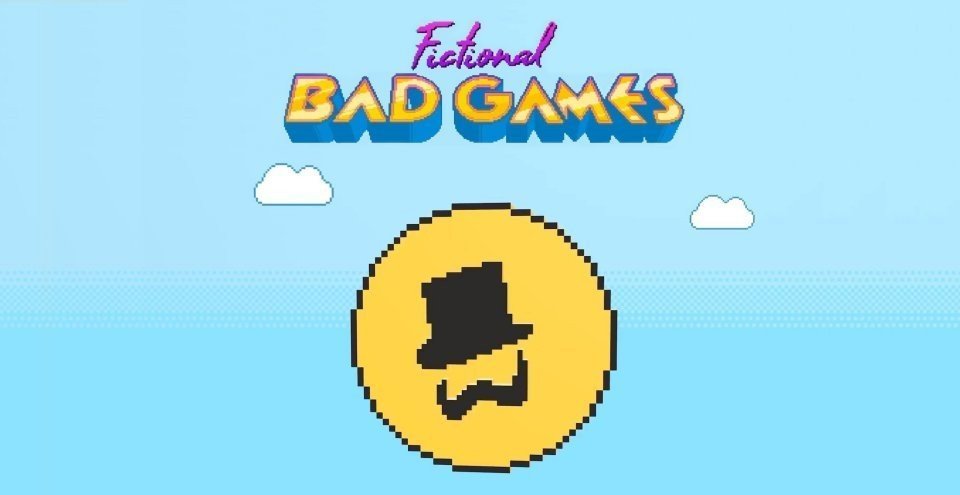 Those of us who grew up with the earliest graphic adventures look back on them fondly – probably with a rose-coloured view of games with finicky parsers, sudden deaths and dead ends, and numerous others design frustrations that one can only laugh at today. These issues are so hilarious, in fact, that artist Robert Penney decided to lovingly spoof them as part of his brilliant Fictional Bad Games videos. (Other genres are riffed as well, but let's face it: the adventure games are the best.)
As part of our increased focus on video content, we have teamed up with Robert to help promote his incredible series. Just watch and you'll know why even made-up rotten games can make for most enjoyable viewing! But who is the man behind the mayhem? Read on, as we are pleased to offer a glimpse behind the scenes into Robert Penney's world.

---

Ivo Teel: Hi Robert, thanks for taking the time to do this interview with Adventure Gamers! For the people that don't know you, can you briefly introduce yourself and explain what you do?
Robert Penney: I'm a freelance graphic designer by day operating as Penney Design, and mostly enjoy working on album art and general music-related content. I create pixel art projects on the side for fun. All that stuff is separate and falls under the umbrella of Penney Pixels. Aside from the Fictional Bad Games series, I recently collaborated with programmer Carleton Handley and made a pixel art app Very Iconic Pixels: '80s Edition. It's a quiz to guess celebrities from the 1980s from animated pixel art sprites.

Ivo: We've seen spoofs of both Sierra as well as LucasArts adventures, highlighting their unique styles. What really stands out for you in the original titles?
Robert: I always loved the stories but mostly I appreciated the dry sense of humour in them. I made sure to borrow some of that in the Crystal Skull video. For example, a nuclear bomb is about to go off in the game but you are free to look around at toasters and out windows before trying to save yourself. The art was always stunning in those games too. That is why I always want to emphasise that the adventure game spoofs I made are presented with respect to the genre, and the '80s platform movie tie-ins are a jab at the corporate cash-ins that they used to be.
Ivo: What future plans do you have for Fictional Bad Games?
Robert: I currently don't have anything lined up. I'd rather have a decent idea and spend time making it rather than upload regularly and feel that I'm not happy with it. I see myself revisiting the adventure game genre as they're fun to make and people seem to enjoy watching those ones the most, but the idea and overarching joke would have to come first!
Ivo: Thanks a lot for taking the time. We look forward to seeing more Fictional Bad Games videos in the future! As part of our collaboration, we'll be highlighting these for our readers on Adventure Gamers!

---

(For more Fictional Bad Games, subscribe to Penney Pixels for new installments.)

interview
Other articles you might enjoy