Drummond Doroski
Staff Bio
View forum profile »
Articles by Drummond Doroski:
A trio of PS3 episodes are bundled together for triple the whodunit fun, but are still too brief to provide much bang for your buck.
Read the review »
Apr 9, 2010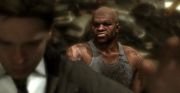 Choose one: Quantic Dream's latest story-driven interactive drama is a) excellent, b) gorgeous, c) exclusive to PlayStation 3.
Read the review »
Mar 8, 2010
The reward is more fleeting than eternal in this virtual visit to Heaven, as its pretty scenery can't redeem its lack of substance.
Read the review »
Feb 15, 2010
Dynamix's 1990 adventure shows plenty of Blade Runner-inspired promise, but some poor gameplay choices prove to be playing with fire.
Read the review »
Dec 4, 2009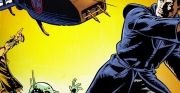 This mobile port of the sci-fi classic hits almost all the right buttons, though little has changed from the PC original.
Read the review »
Nov 20, 2009
This casual adventure lets players pursue being a rock star, but you'll roll right through it far too easily to hold your interest.
Read the review »
Oct 28, 2009
The third Blackwell installment moves the series forward on multiple fronts, though the puzzles are rather immaterial.
Read the review »
Aug 17, 2009